Get alerts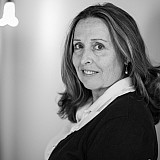 Kevin Harvick dominated Stage 1 of the Folds of Honor 500 by leading 64 of the first 85 laps at Atlanta Motor Speedway.
Clint Bowyer, Brad Keselowski, Martin Truex Jr., Aric Almirola, Kyle Busch, Kyle Larson, Kurt Busch, Denny Hamlin and Joey Logano finished in the top 10. 
There where five lead changes among three drivers. Nineteen drivers remained on the lead lap.  
Although Kyle Busch led the field to green, Ryan Newman shot out to a half-second lead after the first lap with Kyle Busch and Suarez in tow. After two laps on fresh tires, Truex climbed from 35th to 27th and gained two more positions by Lap 3.
Austin Dillon, who also started at the rear of the field following a rear gear change, moved up to 25th by Lap 5. 
Working the high lane, Bowman came from 18th to seventh in eight laps. By Lap 10, Newman's lead over Busch grew to .790-seconds with Suarez in third followed by Keselowski, Kurt Busch, Bowman, McMurray and Johnson. Stenhouse Almirola, Hamlin, Larson, Logano, Truex, Kahne, Jones, Blaney and Menard rounded out the top 20. Kurt Busch passed Suarez for fourth on Lap 15 while Truex broke into the top 10 after passing Bowman. Larson moved by Johnson for 13th on Lap 16. Truex picked off McMurray and then Hamlin for eighth.
Kyle Busch passed Newman for the lead on Lap 18. Harvick moved by the No. 31 one lap later. Harvick took the point on Lap 21. Bowyer moved by Keselowski for sixth on the next circuit. Truex took seventh from Keselowski coming to Lap 24. 
Harvick held a two-second lead over Busch by Lap 25. Newman, Kurt Busch, Suarez, Bowyer, Truex, Keselowski, Hamlin and Almirola completed the top 10. Harvick lapped Byron on Lap 29 and had a three-second lead over Busch. Before the caution, Harvick gave the No. 24 his lap back.
The competition caution was called on Lap 30. Harvick led the field down pit road followed by Kyle Busch, Kurt Busch, Newman, Suarez, Truex, Bowyer, Hamlin, Keselowski, Almirola, Logano, Blaney and Larson. 
When the race returned to green on Lap 35 with Harvick at the point followed by Kyle Busch, Newman, Kurt Busch, Truex, Suarez, Logano, Hamlin, Keselowski and Austin Dillon. Almirola, Bowyer, Larson, Blaney and Elliott closed in behind.
After the first five laps, Harvick's advantage was .618-second over Newman. Truex ran third followed by Logano, Kurt Busch, Keselowski, Kyle Busch, Larson, Almirola and Bowyer. Truex passed Newman for P2 on the next lap. Kurt Busch passed Logano for fourth on Lap 47. 
Harvick continued in the lead on Lap 50 with Truex, Newman, Kurt Busch, Logano, Kyle Busch, Keselowski, Bowyer, Almirola and Larson in tow. On Lap 53, Kyle Busch moved by brother Kurt for fourth and Bowyer passed Keselowski for seventh. Bowyer improved to sixth on Lap 54.
Harvick extended his lead to nearly three seconds over Truex by Lap 60. Kyle Busch, Bowyer, Kurt Busch, Keselowski, Logano, Almirola, Newman and Larson completed the top 10. Larson passed Newman on Lap 63. 
On Lap 66, Harvick lapped Bubba Wallace and Byron to leave 26 cars on the lead lap. Hamlin passed Suarez for 11th on Lap 68, then got around Newman for 10th.
With nearly a five-second lead over Truex, Harvick has led 48 of the first 70 laps.
Bowyer cruises by Truex for second on Lap 74. All four Stewart-Haas Racing Fords are running in the top seven. 
Newman pitted on Lap 80 from 13th after hitting the wall between Turns 3 and 4 after a right front tire blew. Jimmie Johnson was lapped four circuits later. He was granted the free pass at stage end.
Erik Jones, Gray Gaulding, Alex Bowman and Ryan Blaney dropped to the rear for pit road violations prior to Stage 2. 
Harvick had to pit twice at the end of the stage due to an air gun issue that left lug nuts untightened. He restarted the second stage 19th, the last car on the lead lap.