Get alerts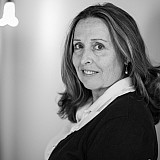 Harvick posts new track record in Kansas qualifying as Stewart-Haas Racing has banner day
KANSAS CITY, KAN. – Kevin Harvick posted a record-setting qualifying lap of 194.658mph for the 5-Hour ENERGY 400 at Kansas Speedway on Friday.
For Harvick, it was his second pole in the No. 4 Budweiser Chevy, his second pole at Kansas Speedway and his eight career Sprint Cup pole overall.
"It was 'Freaky Fast' today so just have to put it all together tomorrow night when it counts," Harvick said, making reference to his sponsor Jimmy Johns."The pole is great, these guys have done a great job for qualifying. It makes life a lot easier when you can have pit stall one.
"Hopefully, we can have a good night tomorrow night, but the weekend has gone good we had a great test here a few weeks ago and everything has carried right over."
Penske Racing continued to exhibit speed in time trials. For the eighth race this season at least one Penske Racing driver qualified on the front row. Joey Logano and Brad Keselowski qualified second and third, respectively, followed by Carl Edwards and rookie Kyle Larson.
It was also a solid day for Stewart-Haas Racing with all four Chevys advancing to the final round – including Danica Patrick for the first time this season on an intermediate track.
"Our whole camp was stellar today and that's definitely a tribute to everybody at SHR," Patrick said. "It was a great effort across the board, and I'm so proud of all our guys. Our runs in the GoDaddy Chevy in each of the sessions were really consistent. I think for me, the biggest thing has been listening to my teammates -- Kevin, Kurt (Busch) and Tony (Stewart) – and taking their advice.
"We had our meeting before qualifying, and I think that was a big help. I learn a lot when I talk to them, and I took what they said today and used it on my laps and I think it showed. It was definitely a good day."
Stewart qualified eighth, despite being pushed to the grid with less than 20 minutes remaining in the first round due to delays in technical inspection.
Still, SHR's performance was a stark contrast to the lack of Hendrick Motorsports drivers among the top 12 for the first time this season – although Jeff Gordon and Jimmie Johnson will roll off from Row 7.
Also missing in action was the Toyotas. Brian Vickers posted the fastest lap in a Camrys and will start 15th on Saturday.