Subscribe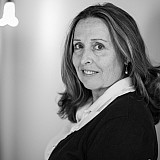 Stewart-Haas Racing swaps Nos. 4 and 14 pit crews effective immediately.
The squeaky wheel got greased - with a new pit crew.
Following Kevin Harvick's comments after Richmond on Saturday night, Stewart-Haas Racing responded on Tuesday by swapping the Nos. 4 and 14 pit crews effective immediately.
"I can't fix them, but it's probably the biggest thing that we have to fix in order to contend for the championship," Harvick said on Saturday night. "I think our cars are as fast as they need to be.  The guys do a great job of bringing fast cars every week.  It's just one mistake after another every week on pit road.
"Hopefully, they have a plan as to what they think they need to do in the shop with the two teams in the Chase, but that's not my department."
The crewmen moving to the No. 4 Chevy with Harvick all participated on Tony Stewart's championship team in 2011.
Starting this weekend at Chicagoland Speedway, Harvick's pit crew will feature Front Tire Changer Ira Jo Hussey, Front Tire Carrier Todd Drakulich, Rear Tire Changer Daniel Smith, Rear Tire Carrier Mike Morneau and Jackman Mike Casto.
"We made this change in the best interests of the entire organization," said Greg Zipadelli, vice president of competition, Stewart-Haas Racing, in a release. "Our primary goal is to win races and championships, and this pit crew swap provides championship experience to the No. 4 team and continued race-winning experience to the No. 14 team." 
Both Kevin Harvick and Kurt Busch will represent SHR in the Chase for the Sprint Cup. Harvick, who is making his sixth consecutive appearance in the NASCAR's playoffs is seeded sixth. This year marks his eighth overall Chase berth since the program debuted in 2004. His best finish in the standings is third in 2010, 2011 and 2013.
Front Tire Changer Bryan Jacobsen, Front Tire Carrier Brett Morrell, Rear Tire Changer Jonathan Sherman, Rear Tire Carrier Josh Sobecki and Jackman Getty Cavitt, Jr., will now service Stewart and the No. 14 Chevy.