Subscribe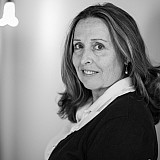 After 14 seasons, Harvick finally adds Sprint Cup title to his resume.
HOMESTEAD, Fla. – Kevin Harvick, this Sprint Cup Championship is for you.
After 13 seasons at Richard Childress Racing, after finishing third in the point standings in three of the previous four years, Harvick was ready for a fresh start.
"I wasn't excited about going to work," Harvick said.
His friend Tony Stewart offered him a reason to want to get up in the morning - a ride at Stewart-Haas Racing.
The payoff? Harvick's first Sprint Cup title.
The Challenge
The week leading up to the Ford EcoBoost 400 was pressure-packed for Harvick. Under NASCAR's new Chase format, he had to outrun three competitors – Ryan Newman, Denny Hamlin and Joey Logano. Not surprisingly, the Rodney Childers-led No. 4 Budweiser team earned the title in dramatic fashion at Homestead Miami Speedway on Sunday. Jeff Gordon had the dominant car and led 161 of 267 laps with the Chase contenders remaining in the top 10 for most of the day.
But Harvick elevated the contest, turning Sunday's race into a winner-take-all battle with the No. 4 Budweiser Chevy turning the champion's stage into Victory Lane.
"I forgot we won the race, how about that," Harvick said. "I think this Chase is about the best thing that has happened to this sport over the last decade. This is probably going to shorten the drivers' careers because it's been so stressful."
The Battle
The 38-year-old Bakersfield, Calif.- native started fifth and maintained a presence within the top-five competitors until the final pit stop when he dropped back to 12th after a four-tire pit stop but quickly regained five positions on the Lap 253 restart.
Harvick was sixth when the next caution ignited three laps later after Blake Kock and J.J. Yeley made contact in Turn 4. When the race went green, Harvick dove deep to the inside and passed four cars – including Chase contender Ryan Newman. Before Harvick completed the next lap, he passed Denny Hamlin for lead.
Despite a 13th and final caution, Harvick held the point. Prior to the last green flag, spotter Tim Fedewa told his driver, "This is the restart of your life." Although Newman challenged Harvick momentarily, the No. 4 Chevy checked out.
"I was just pedal down and hope for the best," Harvick said before the interview was interrupted by his wife DeLana and son Keelan.
"I'm glad you're awake, I can't believe you're awake," said an emotional Harvick as he held his son. "Can you say, 'I believe daddy won?' Say it.
"Just really happy."
Putting the pieces together
Entering the season, Stewart Haas Racing provided Harvick's team with the necessary resources to compete at a championship level. He personally selected Childers to run the operation. Despite winning two races prior to the Chase, Stewart swapped pit crews with the No. 4 squad in time for the playoffs. The support paid off with three additional wins including his first Homestead victory.
Harvick said he relied on his team owner Tony Stewart to get through the week leading up the Ford EcoBoost 400. Stewart's third and most recent championship in 2011 unfolded into a similar scenario where a win would seal his fate as well.
If it wasn't for Jimmie Johnson and Tony Stewart, I would have been in bad trouble this week.

Kevin Harvick
"This week ate me up," Harvick said. "If it wasn't for Jimmie Johnson and Tony Stewart, I would have been in bad trouble this week. Those guys really helped me get through the week.
"Today was fine. I was a little anxious both days of practice, overdriving the car and not doing things I needed to do. After every practice, Jimmie was in there, and in our team debriefs Tony was constantly telling me just to go race and that it's just another race. Today it was. It all worked out. I'm just really proud of everybody."
His boss' final advice? "Don't ever quit before the checkered flag," Stewart told him.
Two-way street
Stewart, who finished 43rd following an accident on Lap 182, said the "drivers' minds shift gears" once they transfer with the final four heading into the Championship Round. He believed that Harvick really didn't need that much encouragement. Over the course of the season, Stewart said Harvick was "more of a help" to him.
The great thing is we understand each other.

Tony Stewart
"The great thing is we understand each other," Stewart said. "We both know each other's level of competition and competitiveness and desire to win races and win championships and when it came to this week and coming to Homestead and being able to share our experience in 2011, those are the little things that really mean a lot at the end of the day.
"So, you know, just being able to do this together and do it as friends and teammates, it's just a great feeling…can't thank (co-owner) Gene Haas enough for letting me be his partner this organization and everybody else at SHR."
The end game
For Harvick it was a remarkable season. His five wins tie his career-best in 2006. His 2,137 laps led are the most by a driver since Jimmie Johnson's 2, 238 in 2009. He posted 14 top fives, 20 top 10s and an average finish of eighth in the Chase in his quest to become NASCAR's 30th Cup champion.
"You just really think about everything that's led up to this point, this is what we race for," Harvick said. "You show up to race for the Sprint Cup championship trophy, and to be able to come here in our first year with Gene and Tony and Rodney and all these guys on the team, you really have been able to experience something that you don't get to experience very often. 
" Just for the fact that I feel like I've been a part of something that you get to know everybody's name, you get to know ‑‑ you get to race with your friends, with Tony.  I've gotten to know Gene, who's made just a huge financial commitment to this team.  So you get to know all these people.
"And in the end, it's really about the people.  I can drive the car, but these guys have made some bold decisions, whether it be on the pit box tonight, changing the pit crew, whatever it may be.  You get to be a part of something from the beginning, and for me that was what I was looking for, to be a part of something that you could build from day one, and you felt like you knew everything that was going on for the most part."
So on Sunday, with his new team and his new crew chief, Harvick finally proved that he had what it took all along - the ability to be a Sprint Cup Champion.
"To come in here and be able to have that experience and guidance as a driver, I've never really looked at ‑‑ you've been frustrated in some of the situations, but as we've raced the cars and experienced the situations, I just feel like this format was made for us this year because of the fact that we had to build a new team," Harvick said. "We made some mistakes along the way.  I don't think any of us ever dreamed of making all those mistakes in front of the world, leading races and the things that we were doing. 
"But in the end I feel like it all built up to this moment to be able to experience and handle the things that we did today."