Subscribe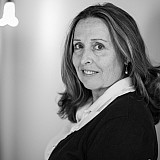 After more pit road miscues at Charlotte, Harvick turns his sights to the Monster Mile
Kevin Harvick had the best car at Charlotte Motor Speedway last weekend.
But in racing, the best car doesn't always win.
Inconsistency and mechanical failures have plagued the No. 4 Stewart-Haas Racing Chevy this season – and last Sunday night was no exception. Although a lot of drivers would be thrilled with second place, considering that Harvick hasn't finished on the lead lap in one-third of the races this season, it's understandable why he was a little bit hot after the Coca-Cola 600.
"Rodney (Childers, crew chief) and all these guys are doing a great job," Harvick said. "We're just shooting ourselves in the foot on pit road. We have to clean that up, because we obviously can't win races with the fastest car if we make mistakes continuously on pit road.
"It's frustrating, but everyone on this team has done a great job."
Kevin Harvick, Stewart-Haas Racing Chevrolet
Harvick's issues began with 600 time trials last Thursday night. His team miscalculated Harvick's release from pit road for the final round of qualifying. Consequently, he did not start his lap before time expired and did not post a time.
Harvick rolled off 11th on Sunday but quickly recovered and took the lead on Lap 75. The No. 4 would remain at the point until Lap 150, when eventual winner Jimmie Johnson gained the lead out of the pits.
Harvick remained competitive. He led another 25 laps but reported a vibration with a possible loose wheel during the fifth caution (Laps 236-241). He restarted third, but four laps into the green-flag run, Harvick radioed to the team, "We're in trouble, guys".
Harvick held on until Lap 263, when he was forced to pit. The four-tire stop dropped Harvick off the lead lap. After Kurt Busch's engine expired on Lap 273, Harvick, who had worked his way back to 15th, received the lucky dog with 118 circuits remaining in the event.
Kevin Harvick, Stewart-Haas Racing Chevrolet
After the final caution, Harvick lined up ninth for the final 17 laps. Two circuits later, he moved into fifth. Although Harvick moved into second-place with one lap to go, Johnson's lead was over 1.2-seconds at the finish line.
On Thursday, Harvick didn't make excuses for his constructive criticism.
"I'll criticize myself," Harvick told the hosts on SiriusXM/NASCAR Radio's Morning Drive. "We're all professionals. We all have jobs to do and we have to do them at the highest caliber that we're expected to do them at. It's not anything personal. It's just we have to make everything better. If the parts are falling off the car, we have to make the parts better. If the driver is screwing up, we have to make the driver better.
"It's just one of those things that we have to work through right now. They do a good job. It's just a matter of them doing it consistently when the money is on the line."
Harvick is currently 12th in the point standings. With victories at Phoenix and Darlington, he's a lock for the Chase. But to win the Sprint Cup, the No. 4 will need to exorcise it's demons before the playoffs begin – particularly now, with Johnson ending his losing streak and coming to Dover, where the No. 48 Hendrick Motorsports team has eight wins in 24 starts at the Monster Mile.
Race winner Kevin Harvick, Stewart-Haas Racing Chevrolet
In 26 starts at Dover International Speedway, Harvick has never won and posted just three top-five finishes. His best result was in the 2012 June race when he finished second to Johnson. This weekend Harvick will revive chassis No. 846 which he raced at Bristol and led 28 laps before an oil line was cut in his car.
But Harvick moved on from his setback at Bristol and by Thursday he was over the Charlotte incident, too. At 38, Harvick is learning to take his disappointments in stride.
"I've gotten better at it, I think," he said with a laugh. "I didn't yell at anybody".