Subscribe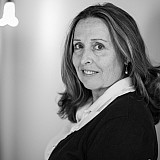 The No. 4 Stewart-Haas Racing Chevy has led first two practices at the Tricky Triangle.
Kevin Harvick continued to show the way at Pocono Raceway on Saturday. 
After leading the first practice session and the first two rounds of qualifying on Friday, Harvick jumped to the top of the speed chart with a lap of 175.658 mph with less than 12 minutes remaining in second practice.
Dale Earnhardt Jr., who was second fastest in the second practice with a lap of 175.596 mph. posted his quick lap on his 12th of 16 circuits. 
Three's a charm
After qualifying second for Sunday's Axalta 400, Carl Edwards, third led the four Joe Gibbs Racing entries — all which posted speeds in the top 10. Although the driver of the No. 19 Toyota  posted a lap of 175.593 mph, 0.019-seconds off of Harvick's time, Edwards acknowledged, "There's a lot going on out there." 
"Every corner is so different, we're just trying to break down what we need for the race to make the most speed on the long run," said Edwards, who is looking for his third Pocono win. "And trying to figure out with the weather, the wind and clouds, all that trying to figure out what we need for tomorrow."
Always a bridesmaid?
Martin Truex Jr. has led the most laps over the three last points races and has been fast at Pocono as well. Truex qualified third for Sunday's race and was fourth in second practice with a lao of 175.493 mph. 
We have a little bit to work on. But the car was responding well. It's got good speed.

Martin Truex Jr.
"We seem to have pretty good speed all day," Truex said. "We just kind of get on both sides of the balance — we get it tight in one corner, loose in the other. Loose in one corner, tight in the other.
"We were just trying to fine tune little different aspects of the car to try see what it did in each corner. Now, we just have to try to put it all together…We have a little bit to work on. But the car was responding well. It's got good speed. I feel like if we can dial it a little better, we'll be real good."
The best of the rest
Denny Hamlin (175.418 mph), Matt Kenseth, Kasey Kahne, Kyle Larson, polesitter Kurt Busch and Kyle Busch rounded out the top 10. The other Hendrick Motorsports teammates Jeff Gordon and Jimmie Johnson were 11th and 12, respectively. 
Brad Keselowski, 14th (174.321 mph) , was the only Ford to post a time among the fastest 15 drivers during the session.