Get alerts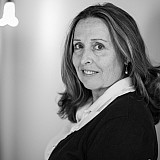 Keselowski concentrates on the task at hand - Daytona
With four stitches in his right hand, Brad Keselowski might need to loosen his grip a little bit at Daytona International Speedway this weekend.
Knowing the former Sprint Cup champion, however, that's highly unlikely.
Although most athletes have the ability to tape up injuries prior to competition, Keselowski can't keep his hand fully bandaged while in the car "because the gloves that we wear are so tight, they're form-fitted" and necessary to hold the steering wheel.
"I'm just going to have to kind of tough it out," Keselowski said during a TV interview on Thursday. "And hope that we get the stitches removed before the race."
Keselowski tested in Milwaukee prior to Daytona and tweeted that his hand was "great". The 2012 Cup champ has proven his ability to gut it out in the past, specifically after busting his ankle during at test at Road Atlanta, then winning at Pocono that weekend.
Brad Keselowski, Team Penske Ford leads
Given how Keselowski feels about Daytona, it is unlikely anything would derail is his desire to win at the historic track.
"Daytona, especially the 500 weekend, is one of those weekends where it's kind of like winning the championship," Keselowski said. "That's forever. You get introduced by it. You get remembered by it. I'd sure like to join that club."
Keselowski, who is currently fourth in the Sprint Cup point standings and the most recent winner on the tour with his victory at Kentucky Speedway, has improved his performance dramatically at Daytona. In 10 Cup starts, his average finish is 20.2 at the 2.5-mile track. However, in the last four races at Daytona, Keselowski has elevated his average to ninth. He posted a career-high third place in February's Daytona 500. Dale Earnhardt Jr. won the event.
Following practice Keselowski acknowledged that the No. 2 Team Penske Ford "is really fast". He ended up fourth on the speed chart with a lap of 201.771 mph. Jamie McMurray topped practice with a lap of 201.952 mph followed by his Ganassi Racing teammate Kyle Larson and Clint Bowyer.
Brad Keselowski, Team Penske Ford
Keselowski discussed the gamesmanship of many of the drivers waiting until the end of the first session to lay down a quick lap knowing the track would be faster and in case weather scratches time trials on Friday night.
"Everyone is just trying to put down a really big number," said Keselowski. "I was shocked that we ran that fast of a time to be quite honest. But that's what it's going to take in case we get rain (on Friday) to start up front.
"We had a really good qualifying average going. I didn't want to blow it at Daytona."