Get alerts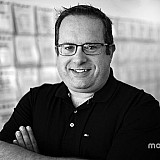 Brad Keselowski nudged Kyle Larson out of the way and moved into the lead with five laps remaining to come away with the rain-delayed Stage 2 victory at Bristol (Tenn.) Motor Speedway.
Kyle Busch ended up second, Jimmie Johnson was third, Denny Hamlin fourth and Larson – who elected not to pit before the stage returned to green – ended up fifth.
Also collecting stage points and finishing in the Top 10 were Ricky Stenhouse Jr., Alex Bowman, Kevin Harvick, Austin Dillon and Darrell Wallace Jr.
With two stages complete, the Food City 500 is now considered a complete race should weather – which has caused numerous delays both Sunday and Monday – produce another stoppage of the action.
Larson took command on Sunday following the break between Stages 1 and 2 and moved out to a sizable lead over Kurt Busch early in Stage 2.
On Lap 156, Trevor Bayne, running 25th and the last car on the lead lap, spun off of Turn 4 to bring out a caution.
Many of the lead-lap cars elected to pit under the caution but Larson remained on the track and in the lead. Wallace, who also decided to make a stop under the caution, was penalized during the stops for speeding on pit road.
Before the race could resume, more rain wet the track and brought out another red flag – the second of the race for moisture at that time.
Larson was leading the race at the time of the red flag which stopped the race for 26 minutes, 54 seconds.
The race resumed on Lap 169 with Larson pulling away in the lead with Paul Menard and Joey Logano racing side by side for the second for the next few laps.
As Menard and Logano raced side-by-side, Larson pulled out to a lead of nearly five seconds.
Hamlin passed Menard to move up to second by Lap 184, while Kurt Busch was forced to pit under green on the same lap for a loose wheel while he was running in the top 10.
The caution flag was given again for rain falling on the backstretch on Lap 201 with Larson leading Hamlin by five seconds at the time. Menard was third with Kyle Busch and Stenhouse completing the top five.
The fourth red flag of the day was given for rain on Lap 204 with the rest of the top 10: Logano, Daniel Suarez, Johnson, Harvick and Austin Dillon. The race could never be restarted on Saturday due to persistent rain and was halted and resumed at 1 p.m. ET Monday.
Once the race returned to yellow on Monday and returned to green-flag racing on Lap 218.
With 20 to go in Stage 2, Larson continued to lead the way as Kasey Kahne was forced to pit with a power steering problem.
With nine laps remaining in the stage, Erik Jones was forced to pit road with an issue as Keselowski moved into the second position.