Get alerts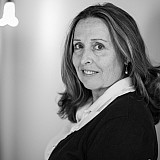 Chase contender Brad Keselowski ends up in the garage following issues with the No. 2 Ford.
MARTINSVILLE, Va. – A parts failure on Brad Keselowski's No. 2 Ford failure caused a multi-car wreck on Lap 435 in the Goody's 500 on Sunday.
As Keselowski slowed on the front stretch, Casey Mears plowed into the back of him and collected Martin Truex Jr., Kasey Kahne, Brian Vickers and Danica Patrick.
"Lost the transmission for no reason," Keselowski said. "I didn't miss a shift or anything…it might be an axle."
Keselowski, who restarted eighth, said he felt the car shaking really bad coming off of Turn 2 prior to the failure. According to the team it was a rear end differential.
After NASCAR red-flagged the race for 11 minutes and 18 seconds, the No. 2 Team Penske crew took the car to the garage. He returned on Lap 466, 28 laps off the pace and in 32nd-place.
Mears, Truex and Kahne finished 35th, 36th and 40th, respectively.