Subscribe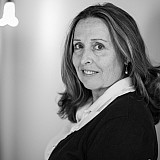 Despite winning five races this season, Keselowski has a fight ahead of him.
KANSAS CITY, Kan. – Joey Logano's fifth Sprint Cup win of 2014 matches a season-best with his teammate Brad Keselowski.
But after tire issues at Kansas Speedway and a 36th-place finish to kick off the Contender Round on Sunday, Keselowski's previous victories don't matter.
With NASCAR's new Chase format, it's all about what have you done for me lately.
Keselowski dropped to 10th in the point standings – 22 points of eighth-place. It's not an enviable position to be in when only eight Chasers will transfer to the Eliminator Round.
You're not alone
Fortunately for Keselowski, he wasn't the only solid contender to take a beating in the Hollywood Casino 400. Three of the Hendrick Motorsports drivers Jimmie Johnson, Dale Earnhardt Jr. and Kasey Kahne also hit the wall – literally.
"Thanks for working on it and getting it back out, appreciate it," Keselowski told his crew on the radio after he finished 36th. "We should go and win Charlotte next week, kick their asses."
The effort to put the No. 2 Ford back on the track was worth three additional points which could come in handy considering that Keselowski is only five points ahead of 12th-place Jimmie Johnson. Johnson's 40th-place result matches his worse Chase finish since Homestead in 2005. Earnhardt, who finished 39th, trails Keselowski by three. With 30 laps remaining in the race, Kahne, slapped the wall on the backstretch and limped to a 22nd-place finish.
Keselowski insists there was not "an aggressive setup" on the Team Penske Ford that caused him to blow a right front tire, nor did any of the adjustments made over the course of the race.
No, it was just Russian roulette and it was our turn.

Brad Keselowski
"No, it was just Russian roulette and it was our turn," Keselowski said. "We didn't do anything. Like I said, it was a game of Russian Roulette and it was our turn at the gun. It was Dale Jr.'s turn at the gun earlier." 
Two for the show
Although Keselowski is down, he doesn't feel like the Blue Deuce is out with two races remaining in this round. Keselowski is one of the few drivers that enjoys racing at Talladega Speedway – where he earned his first career win. And Team Penske tested at Charlotte, where Keselowski has a 15.7 average finish but is the defending winner of the fall race.
"The easiest approach is to go to Charlotte and win," Keselowski said. "The bad side of this Chase is we took a big points lead in here and gave it all back to zero. The good side of it is that you can still win your way out of it and we have two really good tracks for us ahead. If we can just win at one of them we will be fine. Maybe if we have two really good finishes we will be fine. That is the good side."