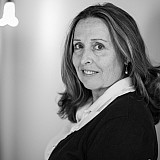 Teams prepare for high drag and heat at Michigan, as reliability and driver fatigue is predicted to play its part.
NASCAR's high-drag aerodynamic package turned the drivers' cockpits into saunas at Indianapolis Motor Speedway last month. 
Following the Xfinity Series race, Kyle Busch conducted his winner's interview sitting down. He told his crew, "Whoa, it's hot. I need all the fluid you got."
When Busch completed his media duties, he joined Elliott Sadler and Ty Dillon in the infield care center for relief.
This weekend, the high-drag package returns for the Pure Michigan 400 Sprint Cup race at Michigan International Speedway. Brad Keselowski, who grew up in Rochester Hills — about an hour from MIS — is looking for his first win on the two-mile track. 
But as the adage goes, to finish first, first you have to finish — and Keselowski is wary about both drivers and cars going the distance on Sunday. 
"I think the heat is gonna be even worse this weekend," Keselowski told Motorsport.com.  "There's a large amount of concern across both the teams and drivers, really all members, for this rules package coming up to Michigan specific to the fact that even though the track is wider and bigger, the significance of the draft is gonna be even more important, so you're gonna have to stay in line as much as possible. 
"As you stay in line the car gets less and less air because that's essentially how the draft works and the speeds at Michigan are higher than they are at Indianapolis, which means the parts, specifically the drivetrain are gonna be even hotter.  
"I know the team is very, very concerned about the drivetrain, everything from the engine all the way back to the axles because they're really not made for these temperatures. We kind of build our cars to the 110 percent rule, which is if 100 percent is what you expect a car under normal roads to carry you, you build in another 10 percent as a safety margin. 
"That 100 percent was based around the rules package we began the year around and this particular iteration of that rules package has more than ate up that 10 percent margin that we theoretically work around with the cars.
"I would not be surprised to see a lot of car failures this weekend, specific to heat relation as it pertains to the aero package and its kind of cause and effects."
NASCAR sent a memo to teams on Monday that would allow for dual NACA ducts on the right-side window to help vent air to the driver inside of the cockpits. Temperatures are expected to be in the mid to upper 80s in Brooklyn, Michigan this weekend.   
At Indy, Keselowski's Penske teammate Joey Logano developed "a huge blister on his foot" due to the heat — and that was after the team made adjustments for the Cup race after learning about conditions on Saturday's NXS event. Even so, Logano, who finished second in the Brickyard 400, acknowledged the modifications weren't enough.
"It's just too hot inside those cars and, obviously, when we put air inside the car we're gonna give up performance, so if we can mandate it and make everybody have it, it's not a penalty," Logano said. "It's another way to add drag, which is a good thing.  That's what we're trying to do with this package anyway." 
Jay Guarneri, a mechanic on the No. 41 Haas Automation Chevy who works on the interior of Kurt Busch's car, added two hoses on the right-side window of the car at Indy — one with damper switch that allowed the driver to control the flow of air to his feet and upper body.
Busch also had the option to change helmets to a newer version that would cool the driver better.
Although Busch grew up in Las Vegas and was accustomed to racing in extreme temperatures, Guarneri says with the higher spoiler and larger pan beneath the car, "it packed a lot of heat under there" and into the cockpit. 
Keselowski anticipates a similar situation for the drivers at Michigan.
"Inside the car I would not be surprised to see a lot of hot and worn out drivers after the race," Keselowski added. "We all know we're in for a handful of the race. 
"We kind of got a hall pass at Indianapolis with race day being a little bit later than normal with scheduling and it was very cloudy most of the day and not quite as hot as what we've been accustomed to at Indianapolis, where it appears Michigan – the last time we checked the weather radar – it's gonna be full sun and mid-80s.  
"So that's gonna be the toughest race probably of the year physically with this rules package."