Subscribe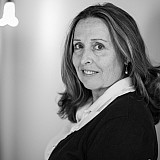 Despite starting 17th, Brad Keselowski is ready to defend his Bank of America 500 win.
CONCORD, N.C, -- Entering the Chase, it was clear that Brad Keselowski feared the Contender round.
"It scares the crap out of me," Keselowski acknowledged even though he's won at all three tracks.
Perhaps the driver of the No. 2 Miller Ford was prophetic.
After a disappointing 36th-place finish at Kansas, Keselowski rolls off 17th at Charlotte Motor Speedway on Saturday. It's just the fourth time this season Brad Keselowski failed to transfer to the final round of qualifying on a non-restrictor plate track.
Got game?
While the driver of the No. 2 Miller Ford appreciates a challenge, starting mid-pack in the second race of the contender round wasn't exactly what he was hoping for after dropping to 10th in the point standings last week.
Yes, this is the same former champion who won five races this season and led the points entering the Chase. But under the new format, it's all about survival.
Keselowski admits the team was "off a little bit" in qualifying trim on Thursday, but he remains confident that the Blue Deuce will be competitive in the Bank of America 500.
It's just part of the challenge and you have to rise up and beat that.

Brad Keselowski
"It's just part of the challenge and you have to rise up and beat that," Keselowski said. "It's a big track position race, but there are a lot of variables that can break that up – pit strategy and we'll see if the top comes in.  I don't think it's going to, but that could certainly open things up as well." 
For all the marbles
Team Penske selected Charlotte as its first test of the season knowing this race would prove critical in the second round of the Chase. Given the traditional "wreckfests" at Kansas and Talladega, Keselowski felt, "The only way you can really feel comfortable with that bracket is if you go to Charlotte and win the race."
"I think that bracket will break some hearts and that is the most concerning thing to us," he added.
With his Kansas win, Keselowski's Penske teammate Joey Logano already punched his ticket to the Eliminator round. Keselowski knows it will take a win in the next two races or solid finishes to pull him out of his 39-point deficit behind leader Logano.
Although qualifying wasn't what Keselowski expected on Friday, four races ago this team fought back from this season's worst intermediate track qualifying effort of 25th at Chicagoland Speedway and won the race.
As the defending winner of the race, Keselowski remains confident.
For us, this is a very Homestead-like weekend.

Brad Keselowski
"There have been races where we started up front and not finished up front and there's races where we start towards the back and raced to the front," Keselowski said. "It ebbs and flows.  Everything that goes down will come back up and you just have to ride it while you can.
"Yeah, there's a lot at stake but there is every weekend.  This is part of the challenge.  For us, this is a very Homestead-like weekend.  We need to perform.  This is our last chance to really control our destiny in the Chase for this round and we want to make the most of this opportunity."