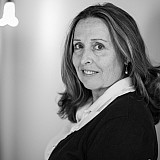 Brad Keselowski has put the retro Miller High Life No. 2 on pole for the Southern 500 at Darlington Raceway.
Brad Keselowski channeled his inner Bobby Allison — running the retro Miller livery — and carried the No. 2 Team Penske Ford to the pole at Darlington Raceway on Saturday.
After topping the pylon in the second round of time trials, Keselowski wasted no time in the final round. He was the first out on the 1.33-mile track for the final segment and his time of 178.874mph (27.49 seconds) held up for the pole — his first at Darlington Raceway.
"That's the best of the day yet, Paul," Keselowski said to his crew chief Paul Wolfe. "Thank you everybody."
As his competitors followed with their laps, Keselowski added, "That damn cloud makes me nervous."
Keselowski had nothing to worry about. The other 11 drivers were chasing his time. 
Kurt Busch left looking for a little more
"Damn it, I hate P2," said Kurt Busch, who missed the pole by 0.199-seconds with a lap of 177.588mph. "Damn it. I wanted the pole so bad.I drove into one too hard. Thank you guys."
Busch's Stewart-Haas Racing teammate Kevin Harvick was third quick with a time of 177.415mph followed by Joey Logano 177.319mph, Jeff Gordon 177.192mph and Denny Hamlin 176.905mph.
Martin Truex Jr., Ricky Stenhouse Jr., Ryan Blaney, Kyle Busch, Aric Almirola and Paul Menard will comprise Rows four through six.
Round 2
Brad Keselowski topped the second followed by Kevin Harvick, Joey Logano, Kurt Busch, Jeff Gordon, Denny Hamlin and Aric Almirola.
Both David Ragan and Greg Biffle collected Darlington stripes on their runs. Ragan slapped the wall coming out of Turn 4 and "had to lift" before ending up 21st. Biffle was loose in Turns 3 and 4. He'll start 24th.
Round 1
Kurt Busch led the first round of qualifying followed by Ricky Stenhouse Jr., Joey Logano, Jeff Gordon, Kasey Kahne, Kyle Busch, Brad Keselowski, David Ragan, Carl Edwards and Matt Kenseth.
With less than five minutes to go, Denny Hamlin made a run and knocked Jimmie Johnson out of the top 24. As the first session wound down to the two-minute mark, Jimmie Johnson and Dale Earnhardt Jr. made another run at a transfer spot. Johnson bumped Matt DiBenedetto for 24th. Earnhardt settled for 26th.
Danica Patrick hit the right rear of the No.10 Chevy and will go to a backup car for Sunday.