Subscribe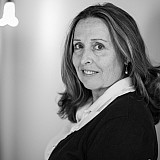 Brad Keselowski was quickest in Final Practice as Kyle Busch was forced into a backup car.
With less than 10 minutes remaining in Happy Hour, Brad Keselowski jumped to the top of the leader board at Darlington Raceway. 
Keselowski posted a lap of 175.880 mph — just 0.024-seconds faster than Greg Biffle.
"Hell yeah it's hot," Keselowski said. "But it makes it worth when your fast."
Biffle (175.729mph), Kurt Busch (175.723 mph), Paul Menard (175.484 mph) and Austin Dillon (175.453 mph) comprised the top five fastest laps.
Busch's quick circuit of 27.985-seconds came on his 45th lap and was just a tick slower than his time of 27.966-seconds from first practice on Friday.
"It felt a little snug in one and off of four, a little bit in two," said Busch, who is still looking for his first win at Darlington. "Didn't really feel the splitter touch, but check it out."
David Ragan, Carl Edwards, Ricky Stenhouse Jr., Danica Patrick and Martin Truex Jr. rounded out the top 10 top times at Darlington.
Denny Hamlin, who is competing in both the Sprint Cup and Xfinity Series this weekend, posted the fastest lap early in final practice — 173.988 mph — which held up for the first 90 minutes until Truex topped him. He ended up 14th.
An hour into Happy Hour, Kyle Busch hit the wall after 32 laps. The team was forced to pull out a back up car. Busch was able to return to the track and ran an additional 21 laps and ended up 34th quick.