Subscribe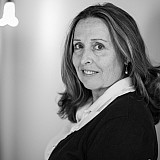 Brad Keselowski survived wind, rain, sand — and a speeding penalty — to win his first race of the season and his second at Las Vegas Motor Speedway on Sunday.
The victory marked the 18th career win for Keselowski and his first since Auto Club Speedway last March. 
"This is really, really great," Keselowski said. "It seemed like there were plenty of challenges, whether it was pit road or the weather or cautions. They threw everything they had at us today but this Miller Lite Ford team was too strong and we were able to fight them off and get to victory lane."
The race was delayed by about 20 minutes due to wind/rain storm. While the Team Penske Fords started in the top-five, the game changer for Keselowski and Joey Logano came on Lap 224 when they elected to stay out on old tires following the fifth caution of the Kobalt 400 . 
However, their time out front was short-lived. 
Fight to the finish
Kyle Busch, who was attempting to be the second driver since Keselowski (2014) to sweep the weekend's races in Vegas, made a dramatic move to pass the Penske cars of Logano and Keselowski on the restart. With 10 laps remaining in the race, Busch enjoyed a 0.63-second lead over Logano but a vibration developed on the No. 18 Toyota.  
Keselowski first picked off Logano for second with eight laps remaining. Then he closed in on Busch. On Lap 261, Keselowski looked to the inside of Busch in Turn 3 then completed the pass out of Turn 4. With five laps remaining in the race, Keselowski had the point and held it to the finish. 
"Man, thank you everybody, thank you so much," Keselowski said.
Logano finished second followed by Jimmie Johnson, Busch and Austin Dillon, who scored his best finish at Las Vegas. 
Speeding penalty setback
For Keselowski, it was quite the recovery. On Lap 180, NASCAR busted the No. 2 Ford for speeding exiting pit road. He had entered the pits second but was forced to line up at the tail end of the field on Lap 185. Ten laps later, Keselowski had raced to 18th before the caution came out four laps later when AJ Allmendinger got into the back of Kyle Larson in Turn 2. 
The Team Penske Fords pitted for the last time on Lap 190. While most of the competitors on the lead lap elected to take two tires, Keselowski and Logano opted for four. The strategy enabled the drivers — along with Dillon — to remain on the track when the field pitting during the fifth caution ignited on Lap 216 after Regan Smith and Larson spun in Turn 4. 
Although Busch took the lead on the Lap 224 restart — and held it through the sixth and final caution when polesitter Kurt Busch got loose and tagged Carl Edwards in Turn 2 — Keselowski finally regained the lead for the third and final time on Lap 262. 
"He had a really good short run car but it fell off on the long run," Keselowski said of Kyle Busch. "That is part of this new package, some are good on short run and some are good on long run and we had a really good long run car today."
Team Penske development driver Ryan Blaney finished sixth — his third career top 10 in 21 starts — was the top rookie, followed by Kevin Harvick, Dale Earnhardt Jr., Kurt Busch and Kasey Kahne. 
Johnson led the most laps (76) but Logano wasn't far behind with 75.
Bad luck continues for Kenseth
Matt Kenseth's bad luck continued this week. Although the No. 20 was competitive throughout the race and Kenseth led nine laps early, he spun in Turn 2 ahead of the Kurt Busch, Carl Edward incident which also collected Chase Elliott on Lap 225. Kenseth and Elliott finished 37th and 38th, respectively. 
Kenseth was confused by what caused the wreck. He acknowledged the wind gusts picked up late in the race "and it was a little harder to manage."
"I have no idea, honestly," said Kenseth, who is currently 23rd in the standings. "I went into turn one and I wasn't really hardly turning yet and just spun out before I had any idea what happened. I don't know, after that I was just trying to save our DeWalt Toyota and got ran into from behind."
Kyle Busch maintained the point lead by seven over Jimmie Johnson and Kevin Harvick. Logano and Kurt Busch, who led the first 31 laps from the pole and recovered to finish ninth, round out the top five. Keselowski gained four spots and is currently sixth.