Get alerts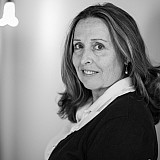 Brad Keselowski won the pole at Kansas Speedway on Friday for the Hollywood Casino 400 with a lap of 195.503 mph.
His effort was bittersweet. The No. 2 Penske crew sacrificed the first pit selection following its fourth written warnings from NASCAR for failing inspections.
Still, Keselowski was proud of his team's effort.
"I know it doesn't look that tough, but these cars are haulin'," Keselowski said. "It's like running a Indy car around here."
For Keselowski, it's his second pole (Darlington Raceway) of the season, his first pole at Kansas Speedway and his 10th career Cup pole overall.
Local favorite Carl Edwards qualified second with a lap of 195.454 mph. While a win has eluded him at his home track, the Columbia, Missouri native was encouraged by inheriting the first pit stall. 
"We'll get that first pit selection, so that will be huge," Edwards said. 
Kyle Busch (194.826 mph), Kevin Harvick (194.756 mph), Denny Hamlin (194.735 mph) and Jeff Gordon (194.623 mph) rounded out the top six qualifiers. 
"Great job guys, great job, proud of you," Gordon said. "Really nice race car. Really nice.
"That was a tremendous qualifying effort for us to start sixth."
Martin Truex Jr., who tire tested here last month, was seventh quick with a lap of 194.370 mph. Ryan Blaney (194.363 mph), Kurt Busch (194.335 mph) Ryan Newman (194.301 mph), Matt Kenseth (194.161 mph) and Greg Biffle (193.861 mph) will comprise Rows 4 through 6.
Kenseth was the first car on the track in all three sessions. 
Second Round 
Ryan Blaney, who has been bit by Mother Nature in three qualifying sessions this season, was the 16th car on the track and jumped to the top of the speed chart with a lap of 195.164 mph. 
The Joe Gibbs Racing Toyotas of Carl Edwards (195.009 mph) and Denny Hamlin (194.911 mph) were second and third quick followed by Brad Keselowski (194.805 mph) and  brothers Kyle Busch (194.623 mph) and Kurt Busch (194.546 mph.)
Martin Truex Jr. (194.447 mph) earned the seventh transfered spot. Matt Kenseth was the first off of pit road during the second session, followed by Jimmie Johnson. Kenseth ended up eighth with a lap of 194.370, while Johnson was bumped to 21st (193.340 mph).
Kevin Harvick (194.301 mph), Jeff Gordon (194.245 mph), Greg Biffle (194.119 mph) and Ryan Newman (194.112mph) all advanced.
Joey Logano just missed the cut with a lap of 194.035 mph. Dale Earnhardt Jr. made a second run from the bubble with two minutes remaining, but had to settle for 15th with a top lap of 194.400. 
"I was tight in the middle of three and four all day," Earnhardt said. "We're getting a little better, we're starting to understand some things. We just missed it by a little bit."
First Round 
Brad Keselowski topped the field with a lap of 195.101 mph. Kevin Harvick (194.546 mph), Carl Edwards (194.496 mph), Paul Menard (194.238 mph), Denny Hamlin (194.203 mph) and Kurt Busch (194.035 mph) recorded the top-six speeds. 
With less than six minutes remaining, Earnhardt made second run and jumped up to seventh quick after posting a lap of 193.687 mph. Matt Kenseth — the first driver to complete a lap in the session — was eighth-quick with a speed of 193.604 mph. Ryan Newman (193.493 mph), Ryan Blaney (193.313 mph), Kyle Busch (193.278 mph) and Jimmie Johnson (193.223 mph) rounded out the top 12. 
Joey Logano, who had been on the bubble in 24th, also returned to the track with five minutes on the clock. He posted a lap of 192.912 mph. 
Other Chasers included Jeff Gordon in 18th (192.878 mph) and 20th-place Martin Truex Jr. (192.795 mph).
NASCAR red-flagged the session at the 12:55:53 mark after Casey Mears lost control of his car in Turn 4. The Germain Racing team was forced to pull up the back-up No. 13 Geico Chevy. 
"We've had some pretty good speed over the last few months…but I don't know what the backup will be like, Mears said. "That deal was unfortunate."
Twenty-six cars had completed laps prior to the incident. Edwards was in the middle of his qualifying run at the time of the wreck.
Timmy Hill was the only driver not to make the show. After five laps, his best effort was 185.211 mph.
CLICK HERE for complete starting lineup