Get alerts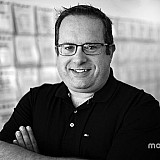 Two Sprint Cup Series teams will lose practice time at Bristol Motor Speedway this weekend due to failing inspection multiple times at Texas.
The teams of former Cup series champion Brad Keselowski and Trevor Bayne both received written warnings from NASCAR on Wednesday and both have been docked 15 minutes of practice time at Bristol.
Both teams failed the laser inspection system three times in inspection – Keselowski before qualifying and Bayne before the race on Saturday at Texas.  
Written warnings for failing the LIS twice were also give to the teams of Austin Dillon, Kyle Larson, reigning Cup series champion Kyle Busch and David Ragan.
Dillon and Larson's failures were during pre-race inspection, Busch and Ragan's were before the race.