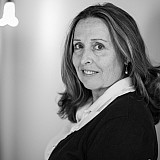 Matt Kenseth won the pressure-packed Sylvania 300 at New Hampshire Motor Speedway on Sunday.
Kevin Harvick was in a must-win situation entering Loudon after finishing 42nd last week in Chicagoland Speedway. He started second, posted the fastest lap of the event and led a race-high 216 of 300 laps. But on the ninth and final caution, the Nos. 4 and 41 Stewart-Haas Racing teams elected to stay on the track while most of the leaders pit on Lap 239. 
The decision played into Kenseth's favor as Harvick was in fuel conservation mode.
Harvick gambles and loses out
On Lap 285, Harvick led Kenseth by a 0.426-second advantage. Kenseth's crew told their driver, "Good job buddy, you're making him burn that gas, good job."
With three laps remaining in the race, the No. 4 Chevy slowed on the backstretch as it ran out of fuel and was forced to pit. Kenseth took the lead and held on for his fifth victory of 2015 and his 36th career Sprint Cup win. 
"We made it to the front faster than we thought and I was giving Kevin everything I got and I thought he was going to beat us and he had a better car today, but I guess he was just a little short on fuel," Kenseth said. "This is unbelievable, this just feels unbelievable."
Kenseth maintained the points lead and extended his advantage over his Joe Gibbs Racing teammate Denny Hamlin, who finished second.
Joey Logano, Greg Biffle and Carl Edwards rounded out the top-five finishers followed by Jimmie Johnson, Jeff Gordon, Martin Truex Jr., Kasey Kahne and Ryan Newman.
Chasers in trouble
Several Chasers experienced difficulty during the race including Kyle Busch, who blew a right front tire on Lap 159 and destroyed the right front of the No. 18 Toyota. Busch returned to the track but had to settle for a 37th-place finish, now in the danger zone heading to Dover, sitting 13th in points.
Brad Keselowski was battling for the lead on the final restart on Lap 242 when NASCAR accused the No. 2 Ford of jumping the restart. The sanctioning body acknowledged that the restart was under review and black-flagged Keselowski. The driver received a pass-thru penalty and dropped to 25th. He recovered with a 12th-place finish. 
Kurt Busch and Dale Earnhardt Jr., who both competed in the top 10 throughout the entire race, both ran out of gas in the final two laps and finished 19th and 25th, respectively. Earnhardt leaves New Hampshire with only a single point between him and elimination.
But it was defending Sprint Cup champion Harvick, who finished 21st, that's faces the greatest challenge entering the third race next weekend at Dover Downs 15th in the point standings — 23 points outside of 12th-place.
Joe Gibbs Racing still the team to beat
Still, Joe Gibbs Racing continue to set the pace in the Chase for the Sprint Cup, winning ten of the last 13 races. Despite Kyle Busch's woes, three of the Gibbs' Toyotas finished in the top-five at New Hampshire and Kenseth, Hamlin and Edwards are first, second and third, respectively in the point standings. With victories in the first two races, Kenseth and Hamlin automatically transfer to the Challenger round. 
"It's funny, it doesn't change," Kenseth said of his strategy for next weekend's race at Dover. "I thought about it a little bit today. We were running second to Kevin, third behind Denny, and I'm like, 'Well, this is the first round and if you get all top-10s, you're going to advance'. Then, I was like, man, forget that. You've got to work to catch them and beat them. These things are just too hard to win. 
"We'll go there and bring our good stuff and try to run as good as we can next week and go of from there. This thing is all about rolls and momentum, it can stop at any given moment so you have to enjoy it while it's here. I've been enjoying driving this 20 car for Coach (Gibbs) and Jason (crew chief Ratcliff) and this whole group. It's been awesome and I think we still have some more coming."
The race was slowed by nine cautions for 41 laps. The race was also stopped for six minutes and four seconds after Ryan Newman sent Danica Patrick into the spin cycle on Lap 204 while she was running 11th. Her wild ride was further complicated as she slid down the track and David Ragan plowed into the No. 10 Chevy.