Get alerts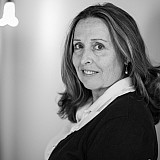 Matt Kenseth's streak of 571 consecutive Sprint Cup starts ended last week at Martinsville Speedway.
When the green flag falls on Sunday's AAA 500 at Texas Motor Speedway, the 2003 NASCAR champion will be notably absent from the field. Kenseth will not participate in next weekend's Quicken Loans 500 at Phoenix International Raceway either. 
After Kenseth knocked Joey Logano into the wall and out of contention while the Team Penske driver was leading the Goody's 500 at Martinsville last Sunday, NASCAR parked Kenseth for the remainder of that race — and the following two events.
It was a shock, the penalty to me. I think everyone will be on pretty decent behavior because of that. If that's how it's going to be, we definitely have to be careful

Carl Edwards on Kenseth suspension
If competitors didn't know where NASCAR draws the line with respect to on-track retaliation, they likely have a better understanding following Kenseth's suspension.
Yes, a driver is free to nudge a fellow competitor out of the lead for the win, as was the case with Logano and Kenseth, at Kansas Speedway on October 18. 
Drawing the line
However, if a driver such as Kenseth is eight laps off the pace and pile-drives the race leader  (Logano) into the wall for payback, NASCAR will put its foot down.
"I understand why that penalty was so severe," Jeff Gordon said. "NASCAR wanted there to be a line, and I like it when they draw a line because so often when we hear about judgment calls, we don't like judgment calls. We like things to be clear. And I think we're all pretty clear, now."
Gordon has been on both sides of the issue. Three years ago, Gordon wrecked Clint Bowyer at Phoenix, as deliberately as Kenseth took out Logano at Martinsville. With two races remaining in the Chase, Gordon nailed Bowyer, who was third in the point standings and 36 points out of the lead entering that race. NASCAR hit Gordon with a $100,000 fine and the loss of 25 championship driver points. 
But Gordon, who was already out of contention for the title, raced the following weekend in the season finale at Homestead-Miami Speedway.
"Each situation is different," says defending Sprint Cup champion Kevin Harvick. "I know a lot of those guys like to have opinions, and they all had a lot different opinions this week than they did the week before. As you look at the scenario you just don't know all the details. That is the hard part. 
"I've been in trouble a bunch. But when you see the word safety put in the penalty, it is probably not going to get over turned, because I've had that warning a number of times. When they believe there is intent, it isn't going to be fun for you."
Edwards can relate to his teammate's frustration
Over the last dozen seasons, Carl Edwards has been involved in enough egregious situations that he acknowledged on Friday, "I had forgotten some of the things I have done." 
Edwards run-ins with Brad Keselowski have been well-documented. Keselowski bumped Edwards out of the lead and into the fence for the win at Talladega in 2009. In 2010, Edwards was parked at Atlanta for flipping Keselowski into the fence. Four months later, Edwards took out Keselowski at Gateway International in an Xfinity Series race and was fined $25,000 and docked 60 points. 
In my opinion that is going to come back to you in the next couple of weeks, possibly at Homestead. I don't know if that risk is worth taking at this point of the game

Jeff Gordon on why he wouldn't wreck a fellow Chaser for the win in this round
Edwards spoke with Kenseth about the situation earlier in the week. But having raced down the retaliation road before, he was stunned after hearing his Joe Gibbs Racing teammate was suspended rather than fined for the situation.
"I think a lot of Matt," Edwards said. "I guess I don't know (the extent of the punishment). It was a shock, the penalty to me. I think everyone will be on pretty decent behavior because of that. If that's how it's going to be, we definitely have to be careful." 
While driver code has been at the forefront of discussions this week following the Kenseth-Logano incident, most drivers agree they will race a competitor the way he or she races them. 
Gordon still hasn't forgotten how Keselowski kept him from advancing in the Chase following their altercation here at Texas last fall. 
Gordon wouldn't have done what Logano did at Kansas
But Gordon, who won last weekend, doesn't need to make an unnecessary move at Texas or Phoenix to gain one of the four spots in the Championship Round at Homestead. Nor does Gordon believe he would take out the leader of a race with five laps remaining, as Logano did at Kansas.
However, with the title on the line in the season finale, the four-time champion, who is still searching for his first Sprint Cup, might up the ante. 
"When you see the opportunity to win, then you are going to do what you feel is necessary to win," Gordon said. "If that was for the win at Homestead, that is a different scenario. You are talking about a championship.  For us this weekend, having a solid performance, and if we have a shot at the win and I can do it in a clean way, then I'd go for it. If it is the No. 2 car (Keselowski), then that is going to be different. 
"To just go do that to whoever I'm racing in the Chase when I feel like a little more desperate or because they were blocking me, and I didn't like that, I don't know if that is worth that. Because, in my opinion that is going to come back to you in the next couple of weeks, possibly at Homestead. I don't know if that risk is worth taking at this point of the game."