Get alerts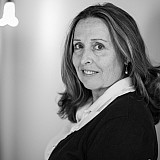 Collision between Nos. 20 and 5 triggers 11-car wreck.
The big ones just kept on coming in the wee hours of the night at Daytona International Speedway.
After Matt Kenseth collided with Kasey Kahne, the No. 20 Toyota bounced up the track into the defending winner of the Coke Zero 400 winner Aric Almirola.
"I was following Jeff Gordon up through there and he got shuffled out and I kind of committed to him and we started moving back up there pretty good," Almirola said. "I was happy about the momentum we had and next thing I know some cars got together on the inside and I heard the noise and heard them start to spin and thought I would be clear of it and a car shot up through the bottom of the race track and caught me in the left rear.
"It is a game of inches here sometimes and I think a couple feet more forward and we wouldn't be in this. It stinks. I am certainly disappointed."  
Kyle Larson, Martin Truex Jr., Brad Keselowski , Jamie McMurray, Sam Hornish Jr., Joey Logano, David Ragan and Josh Wise were involved in the Lap 105 melee.
"I was just along for the ride there," Larson said as he was released from the infield care center. 
The sixth caution of the race lifted the wrecked car count up to 24 of 43 competitors.