Get alerts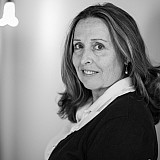 Matt Kenseth hasn't watched the replay of his accident at Charlotte Motor Speedway.
It's probably for the best.
With five wins so far, Kenseth is enjoying one of the best seasons of his 16-year Cup career. Rather than dwell on the wreck that knocked him out of last Sunday's race and dropped the No. 20 Dollar General Toyota from first to 12th in the point standings, Kenseth knows concentrating on this weekend's events at Kansas Speedway would be a more productive plan.
"Can't really do anything about last week," Kenseth said. "Just try to be smarter and if there's a problem, try to fix it with that driver and move on."
A Charlotte race to forget
After winning the pole, Kenseth led 72 laps at Charlotte, but his car was damaged when his No. 20 Toyota and Ryan Newman's No. 31 Chevrolet collided as they entered Turn 4. The resulting suspension problems eventually caused a right front tire failure, and after hard contact with the wall, Kenseth retired from the race in 42nd place.
For me it's really no different, we show up and try to do the best we can every week. Obviously a win moves you on, but I don't feel like it's a must-win.

Matt Kenseth
The catastrophic finish left Kenseth 32 points behind eighth-place Brad Keselowski with two races left before the Chase field is narrowed from 12 drivers to eight.
"Ryan and I have always gotten along really well; we've always raced each other really well," Kenseth said. "Since we wrecked, I most likely wasn't clear so I'm sure at the end of the day it was my fault.
"I still haven't watched it or seen it, but neither Ryan or I, either one of us wanted to be in that position. It hurt both of us."
In need of a win
Kenseth moved on to Phoenix International Raceway, where he participated in the Goodyear tire test for three days prior to coming to Kansas. And if he had to pick a track to mount a comeback, Kansas is custom-tailored for Kenseth.
When the track was repaved in 2012, Kenseth won the first Sprint Cup race on the new surface. The following year, after moving from Roush Fenway Racing to Joe Gibbs Racing, Kenseth won from the pole on the 1.5-mile track on the west edge of Kansas City. In addition to his two wins, Kenseth has six top fives and 11 top-10 finishes in 19 starts.
Kenseth, who led the points standings for four weeks prior to Charlotte, doesn't plan on changing his strategy with six races remaining in the season. Seven of his 36 career Cup wins were earned at five of the final six tracks.
Same approach
"For me it's really no different, we show up and try to do the best we can every week. Same this week," said Kenseth, who posted the third fastest lap (194.147 mph) in first practice. "Obviously a win moves you on, but I don't feel like it's a must-win. It would make it easier if we could win.
"Just try to do the best we can today to qualify as good as we can and hopefully start up front and get working on the race tomorrow and hopefully be up front Sunday."
As for racing around Newman during the remainder of the Chase, Kenseth doesn't plan to alter his approach around the No. 31 Caterpillar Chevy. The 2003 NASCAR champion accepts the blame for his uncharacteristically bad day.
"I think it's the same really, I really do and I know I say that and a lot of people don't believe it, but the rewards are greater if you win obviously," Kenseth said. "I don't know if the penalty is worse or not from wrecking last week, no matter what the Chase format is, we had a lot of things that got us to where we were there.
"We just had a lot of things go wrong between losing track position, sliding through my pit stall and getting wrecked and then hitting that oil and wrecking again and then blowing a tire and wrecking again. We just had a lot of things go wrong, but that was last week and you just move on.
"We had a really fast Dollar General Camry, led some laps, we were on the pole and we feel like we should have that speed here hopefully so we're just going to work hard to hopefully get our car running like that again and hopefully be in that position and be able to capitalize on that."