Subscribe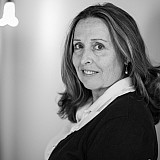 Matt Kenseth hopes to put incident with Kevin Harvick in his rearview mirror.
FORT WORTH, Texas – Matt Kenseth would love to move on.
Kenseth attempted to clear the air with Kevin Harvick following last Sunday's altercation at Martinsville Speedway that knocked the No. 4 Chevy out of contention 228 laps into the Goody's 500 at Martinsville.
The pair was spotted talking in the garage during practice on Friday at Texas Motor Speedway.
Although Kenseth elected to keep the conversation to himself, the driver of the No 20 Joe Gibbs Racing Toyota says he doesn't "blame" Harvick for feeling the way that he feels.
 I still feel rotten about it and there's really nothing I can do to fix it.

Matt Kenseth
"The only thing that will probably make him feel better is if he wins Sunday or next Sunday and is leading the points going into Homestead," Kenseth said. "Honestly, that's the only way that I'll feel any better about it either. It was a mistake on my part. Still to this day I don't know exactly why the car got wheel-hopping, how I got into the corner like that or why I lost control of my car.
"So, I've been feeling rotten about it all week. I still feel rotten about it and there's really nothing I can do to fix it. I just felt like I at least had to have a conversation with him. We've got along well for years and raced together well for a lot of years, I just felt like I needed to have a conversation with him."
A fresh start
Kenseth won his first pole at Texas Motor Speedway and his 13th career pole overall on Friday. Harvick, who qualified fifth, described his car as "just too tight" but felt he would "be good in race trim".
Kenseth has a reputation as a clean racer. He believes that Harvick knows last week's altercation was an accident but that doesn't lessen the sting of finishing 33rd or falling to eighth in the point standings considering that the No. 4 Stewart Haas Racing team has been a title contender all season long.
When it comes to whether Harvick with follow through on his threat of revenge, Kenseth says, "Who knows?"
"We've raced each other good for a real long time," Kenseth said. "Nobody knows what a man's totally thinking. So, I'm just going to go out and race how I've always raced and go from there."