Get alerts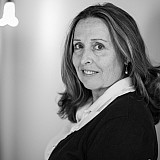 Matt Kenseth topped the final two rounds of qualifying to score the pole for the Bank of America 500.
It's his second pole for the No. 20 Dollar General Toyota at Charlotte Motor Speedway this season and a career-high fourth pole for Kenseth this year.
"It was a heck of a lap and I knew it had a lot of speed. Changed up (turns) one and two a little bit – I just got a little tight in the middle of three and four trying for it," said Kenseth, who ran a lap of 194.532 mph for his 17th career pole. "I knew it was pretty fast. Our Dollar General Camry has been really fast all day. It was a lot of fun to drive today. We only did qualifying, we have 500 miles on Saturday, but it was a lot of fun today."
JGR puts all four cars near the front
Kyle Busch's effort of 193.154 mph earned the second starting position for a Joe Gibbs Racing front row for Saturday night's Sprint Cup race. Teammates Denny Hamlin and Carl Edwards, posted the fifth and eight-fastest laps, respectively.
Joey Logano topped Ford's effort with a third-place run of193.023 mph followed by fellow Fusion driver Greg Biffle (192.947 mph). The Hendrick-powered Chevys of Kurt Busch (192.610 mph)  and Jimmie Johnson (192.507 mph) earned the sixth and seventh spots. 
"That was really good working through that Round 2 with those changes," Busch told his crew. "It was awesome. I knew you were going to meet me halfway with that right front. It was money in 1 and 2."
Aric Almirola, Ryan Newman, Kevin Harvick and Dale Earnhardt Jr. rounded out the top 12 qualifiers.
"I'm too tight," said Harvick, whose best lap in the final round was 190.624 mph. 
Spotter Tim Fedewa reported the No. 4 car "hit something hard coming getting into one."
Earnhardt fought a loose condition but was pleased with the improvements his team has made in qualifying throughout the year.
Second Round 
Matt Kenseth's lap of 193.521 led the second round of time trials. 
"I think it will be pretty good," Kenseth said following his run.
Joey Logano (193.119 mph),  Dale Earnhardt Jr. (193.002 mph), Kevin Harvick (192.995 mph), Kyle Busch (192.349 mph) and Denny Hamlin (191.980mph) posted the fastest six lap. 
"27.97, P3," crew chief Greg Ives told Earnhardt.
"Same balance, same balance," replied the driver. "No gain on the balance."
Greg Biffle was seventh (191.939 mph) followed by Ryan Newman and Aric Almirola, who ran identical laps of 191.884 mph. Kurt Busch, Jimmie Johnson and Carl Edwards all transferred to the final round.
Chasers Brad Keselowski (13th), Martin Truex Jr. and Jeff Gordon, who will make his final start at Charlotte Motor Speedway on Sunday, made multiple attempts to improve his time of 189.947 mph. but had to settle for 22nd.
"Get back as quick as you can, we're going to have to re-run it here," crew chief Alan Gustafson told Gordon after reviewing his first lap.
"We're not even close," replied Gordon. "I plowed my butt off…a volt issue, too. I was tight coming to the green in through 3 and 4. Never turned landing in 1 and 2. Never turned landing in 3 and 4…It feels like I have 30 lap tires on this thing."
First Round 
Kevin Harvick picked up from where he led in practice — at the top of the speed chart with a lap of 192.685 mph.
"Good job, P1," crew chief Rodney Childers told Harvick.
Dale Earnhardt Jr., Kyle Busch, Brad Keselowski, Matt Kenseth, Carl Edwards, Ryan Blaney, Kurt Busch, Kasey Kahne and Jimmie Johnson rounded out the top 10. 
For Edwards, transferring to the second round was not a lay down. In the final minute of the first session, he made his fourth lap for the sixth fastest time.
"The right front is too harsh," Edwards said. "Hit the bumps and it really sets it off, it sets the frequency, shoves the nose…the right front gives up. 
"The first lap was a screamer but it turned. It's got the grip. I think it's the bumps, that's what it was."
Chasers Jeff Gordon (11th), Ryan Newman (12th), Joey Logano (15th), Martin Truex Jr. (17th) and Denny Hamlin (18th) all moved on. 
"You've got to get me a clear shield, I can't see anything," Hamlin said after his first lap. "It felt exactly the same. I don't know man, it sucks." 
Ricky Stenhouse Jr. was the first driver to miss the cut in the first round and will start 25th.
"We were really, really loose and I couldn't hold the throttle down like I did in practice," said Stenhouse, who posted a lap of 189.900 mph. "We just didn't tighten up enough…still a little work to do."
The Nos. 32 and 62 with Josh Wise and Timmy Hill, respectively, failed to make the show.
CLICK HERE for complete starting lineup