Subscribe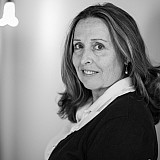 Hendrick Motorsports' No. 24 team is banking on early win to inspire Chase run
In the aftermath of Saturday night's win at Kansas Speedway, Jeff Gordon's initial emotion was one of relief.
"How does that feel boys? That weight has just been lifted off of our shoulders," Gordon said over the radio.
The sentiment was clear. Sure, Gordon and the No. 24 Hendrick Motorsports team have led the point standings for the last five weeks, but as he later acknowledged, "we needed to get to Victory Lane, and they proved we were capable of it."
Given Gordon's resume, the four-time champion really has nothing to prove. But after Gordon became NASCAR chairman Brian France's supplemental pick for the 2013 Chase, it's reassuring to know that the 42-year-old four-time champ can still reach the pinnacle of the sport on his own merit.
"It feels awesome," Gordon said. "It just feels so good to get that first win of the season, especially this year with the points structure and how close we've been so many weekends. I think that, while that's a huge relief off our shoulder, it's probably going to just make us that much hungrier to go get that next one."
Gordon's 89th career Sprint Cup victory ended a 13-race drought dating to Martinsville Speedway last fall. And with the new Chase format, earning wins before the long summer stretch will enable teams such as Gordon's to fine-tune their programs before the playoffs begin. That's an advantage, given the strength of the teams that already appear to be locked into the Chase.
"I just know this race team," Gordon said. "I know (crew chief) Alan (Gustafson), the way he leads this team, and just this, to me, is more motivating than it is ‑‑ it is a relief, but it's more motivating than that, and I think it's only going to inspire us.
"We won the race and we're excited about that, but Kevin (Harvick, who finished second) was a dominant car. He's been really strong this year, and then there's been times that the Penske cars have, as well. We've got to continue to work and gain and push.
"All I know is that by getting this win, it just allows us to focus that much more and fine-tune on what we need to do to go win more and continue to just push as hard as we can to be the best out there."
Gordon also became the first driver to score three Sprint Cup wins at Kansas – which was quite the challenge, given Gordon half-joked that tracks with seasoned surfaces--not recent repaves--typically play to his strengths.
"An old guy like me likes to be patient and finesse," Gordon said. "I say that, but when he (Gustafson) gives me cars like he's given me this year, I've been able to be aggressive and drive hard, even on the tracks that aren't worn out, and that's a sign of the kind of cars that we're bringing."
Gordon graciously credited his Gustafson's leadership with elevating the team's performance – and his own. In the last two years, it has taken the No. 24 crew most of the first 26 races to earn a spot in the Chase. Since Gordon went winless in 2010, then came back with three victories in 2011, the breakthroughs are coming later in the season.
"The biggest thing for us is we know we've had a good race team, we've had really good cars, and you just have to have that validation and kind of verification you can win races, and we won," Gustafson said. "Obviously that helps get you in the Chase, but to me you can't stop there.
"I don't think you can be so aggressive that you kind of lose the art of kind of grinding out races. You still have to win this over 10 weeks, and you're still going to have to win it with consistency. Winning does pay more, but I don't see one win just setting you in a position where you can take it easy. I think it's kind of the opposite. I think you still have to push."
For the 24 team, that "push" keeps coming later during the regular season, which hasn't left much steam to compete in the Chase. Gustafson believes the team must find the proper balance to persevere when the championship is on the line.
"The key for us, and we've been in this situation before, we've had to battle late to get in the Chase," Gustafson. "We've been in the Chase earlier. The key is always to peak at the right time and to get the team in a great position, and that's something that we've got to be very careful of, and I think some of the guys that have won, it's tough to sustain ultimate performance over 36 weeks."
Although Gustafson feels the team is performing at a steady pace now, the test will be to maintain that stride all the way to the season finale at Homestead-Miami Speedway. That goes for the team's veteran driver as well.
In Victory Lane, Gordon was quick to point out that a fast car cures a lot of ills.
"I'm going to be 43 (years old) this year and I feel like I'm 25 again," Gordon sad. "That is the way they make me feel. Credit goes to them not only for the race cars, but the pit stops and just sticking with it."
As long as Gordon is having fun – and continues to be competitive -- the dreaded question of retirement might remain on the back burner, for now.
"The race cars that I've been driving are just making a lot of fun," Gordon said. "I just feel so competitive out there, and that makes me feel young again. I just see how hard these guys are working. It's making me work harder. I've been really working harder on my fitness, which I think is helping me mentally and physically be more prepared out there.
"When the cars are that good, my back just doesn't seem to hurt as much. The whole retirement thing I think is thrown out there too much, and I'm probably somewhat to blame. But there's no secret, I'm going to be 43 this year, but, man, if 43 is like this, I can't wait for 50. This is all right. I'm having a good time. That's why I feel young, because I'm just having a great time."