Get alerts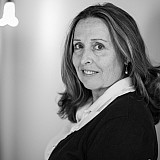 Kahne can turn his season around with the next four race tracks on the Sprint Cup schedule
NASCAR Fans keep asking, 'What's wrong with the No. 5 car?'
Yes, the Kasey Kahne slump is curious. And while I could offer the same smartass answer I've been given since joining the beat, 'If we knew, we would fix it.'
But is it really ever that easy?
Sure, there are a lot of drivers that would love to be among the top 20 in the Sprint Cup Series, but they don't drive for Rick Hendrick. When your teammates are Jeff Gordon, Jimmie Johnson and Dale Earnhardt Jr. – three of the nine drivers that have won races in 2014 – it makes the deficiencies appear stark in comparison.
So, what's wrong with the No. 5 car?
Despite the promise Kahne showed early in his career, he's really just had one stand out season – 2006. In his first full year with Kenny Francis and team engineer Keith Rodden, Kahne won six of his 16 Cup victories and finished eighth in the point standings. In the seven seasons since, Kahne, 34, has qualified for three Chases and posted 10 wins.
His career-high point finish of fourth was earned his first year at Hendrick Motorsports and came after four DNFs in the first 15 races. But Kahne countered that with wins at Charlotte and New Hampshire – where HMS is testing this week – and rebounded to ninth-place in the standings before the Chase began.
Last year, Kahne scored two wins and finished 12th in the Chase. Since then, NASCAR made significant changes to the Generation 6 car that even Hendrick Motorsports' top crew chief Chad Knaus had difficulty adapting to. While Francis is one of the shrewdest crew chiefs in the garage, it's clear the loss of Rodden, who went on to lead the No. 1 Ganassi Racing team and Jamie McMurray, has been felt. Chris Spaulding, who has been with the No. 5 team for the last two years and a long-time Hendrick employees, is attempting to fill the void.
Finally, throughout the course of Kahne's career he's never been consistent. In his 11th full season of competition, Kahne's average finish is 17.3. This year his average finish is 17.5, so Kahne's not really far off from his norm.
At Kansas Speedway I asked Francis whether it was true Kahne had asked for a new crew chief. At that point, Francis had not heard the rumor but replied, "Maybe it's time." Yes, this pair has been together for eight seasons, but I still believe Francis is the right man for the job.
June is a great month for Kahne. Although Kahne's last win came 28 races ago, it was at Pocono Raceway the site of this weekend's Cup event where he's visited Victory Lane twice. Nine of Kahne's career Cup wins came in Race 14 or later in the season. He also has wins at the next two tracks – Michigan International Speedway and Sonoma Raceway – and his best average finish (8.7) at any track is Kentucky Speedway the last race of this month.
If Kahne is in this same position come July, then it might be time for concern. For now, just give it time.