Get alerts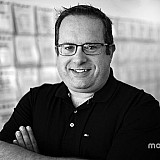 For the second day in a row, spinning cars have found their way down pit road and into the pit wall. Fortunately, no one has been injured.
For the third time this weekend, a driver spun off the exit of Turn 3 at Pocono Raceway and ended up hitting a portion of the pit road wall.
The latest victim was Kasey Kahne, who spun off the corner on Lap 5 of 160 in Sunday's Windows 10 400. This time, the area where Kahne hit was filled with team members and fans with pit road passes.
I was hoping everybody saw me coming. I was coming fairly fast

Kasey Kahne
As Kahne's No. 5 Chevrolet crashed into the wall between A.J. Allmendinger and Travis Kvapil's pit stalls (Impacting the 39th stall), people fled and several crew members' helmets, which were sitting on the wall, went flying into the air. The car came to a rest by the start-finish line, near the outer pit wall.
There were no reported injuries and Kahne's car was beyond repair.
What happened
"I just got loose really late so far off the corner. I'm not sure why or what happened. It just jumped out so far off the corner, it was a slow slide and got so far down pit road, it was crazy," Kahne said at the infield care center.
"I've never ended up over there. I don't why that was. I couldn't believe when (Jeb Burton) did it earlier this weekend and I did it maybe just a little further down than he did."
Eerily similar to Burton's crash
Kahne almost literally followed Jeb Burton's tire tracks to the wall. Burton's incident took place during Saturday's final practice, when no teams were on pit road.
Ray Black Jr. had a similar incident during Saturday's Truck race but hit an area away from where teams typically pit.
"I wasn't afraid of hitting anyone because it threw me right back off the wall. I was hoping everybody saw me coming. I was coming fairly fast," said Kahne, who was running 15th at the time of his spin.
The 43rd place finish does nothing to help his chances at making the championship Chase. So far he does not have a win and would need to make the 16-driver Chase on points.
"It's really bad for points. It's bad for our team to lose a car that quickly into this race," he said. "The last month has been really bad and that was worse. I don't know what the deal is right there."
Kahne's last-place finish dropped him down to 15th in points and he currently stands as the final of the 16 drivers who holds a provisional position in the Chase, by points.