Get alerts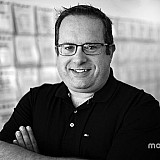 Kasey Kahne is the only Hendrick Motorsports driver not inside the Chase.
Kasey Kahne is searching for answers.
But it's a position he has found himself in far too frequently for his taste.
Kahne needed a late victory last season to make the Chase for the Sprint Cup. Entering Saturday night's Federated Auto Parts 400 at Richmond (Va.) International Raceway, he was in a similar situation.
There was an outside shot Kahne could make the field on points but a victory was the only way to ensure he would join his three Hendrick Motorsports teammates in the Chase.
Needing to get a handle on the car
"The main thing for me is just figuring out how to get a car to turn again. I struggled all year to have front turn. If I don't have that I can't race," Kahne said. 
"That is how I've been my whole life – just work on trying to get the cars to turn the way I need them to. If we can't, then we will keep running about 15th."
In the season's first 26 races, Kahne has had six top-10 and two top-five finishes. His best performances this season have been a pair of fourth-place finishes at Phoenix and Dover, Del.
A victory was going to be difficult, considering Kahne has led just 48 laps all season and only two in his last nine races.
Kahne struggles for speed at Richmond
Kahne fell a lap down early in Saturday night's race and ended up finishing 18th, two laps down from race winner Matt Kenseth.
"I could take off alright on restarts. We could go for a little bit and then I would just get so tight with the front it wouldn't turn. I was having a couple of other issues with brakes and stuff," Kahne said.
"We tried to fight through there. We got a lap down and then once we didn't get the (free pass) we ran in position for a while and we were too far back and ended up two laps down. Matt was really good. Those guys were fast."
Kahne began the year with a crew chief change, as Keith Rodden took over for Kenny Francis, who moved into the position of technical director at HMS.