Get alerts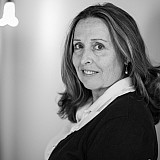 Kasey Kahne has done it before, winning the penultimate race of the 2014 regular season to get into the Chase.
Ever since he made his Sprint Cup debut in 2004 — the same year NASCAR rolled out the Chase — Kahne's had a perfect understanding of what it takes to qualify for the postseason.
In 12 years, however, the 35-year-old Enumclaw, Wash. native has made the playoffs five times. Despite support from some of the top organizations in NASCAR, notaboly Hendrick Motorsports and Evernham Motorsports, as well as sponsorship from Dodge, Budweiser, Farmer's Insurance and Red Bull, his best finish in the final Cup point standings is fourth.
I haven't been very frustrated ... Like I just feel like there is only so much you can do.

Kasey Kahne on 2015 season
This season, Kahne had hoped new crew chief Keith Rodden, who is also an old friend and his former team engineer, could invigorate the No. 5 squad.
But entering the final race before the Chase at Richmond International Raceway, Kahne is 17th in the standings and currently 31 points behind Clint Bowyer — the last driver on the provisional Chase grid.
"I feel like we, as a team, we haven't had quite the speed that we've needed and we got behind," Kahne said. "We lost points. We had 25 races and that's where we're at now. It's not that it happened overnight or one particular race.
"I would say there was definitely a little bad luck involved, some driver error (Lap 3 at Pocono), and then not fast enough cars. So, we're working on all those things and are going to try to get a win (Saturday) night."
On the outside looking in
Clearly, Kahne has lacked speed this season. In 25 starts, he has one pole (Michigan in June), led 48 laps and finished on the lead lap in just 16 races. While his 2014 stats (one win, three top fives, 11 tops 10s and 15th in the point standings) were nothing to brag about, Hendrick Motorsports still re-signed Kahne last November with one year remaining on his contract. The Farmer's Insurance sponsorship runs through 2017.
By way of contrast, Hendrick teammates Jimmie Johnson and Dale Earnhardt Jr. have multiple wins, four and two, respectively, and are locked into the Chase. Jeff Gordon has yet to win but has three poles and twice as many top-10 finishes as Kahne. With a finish of 17th or better — exclusive of laps led — Gordon will transfer to his 11th Chase in 12 tries. 
We need to win. That's basically our only way

Kasey Kahne
If the pressure of missing the playoffs was getting to Kahne, he certainly didn't show it on Friday. The driver acknowledged, "I kind of live this thing every year." Overall, his agenda appeared more focussed on 2016 than the present.
"I haven't been very frustrated," Kahne said. "I've been pretty good. Like I just feel like there is only so much you can do. And if you're having an issue that particular race and the car doesn't turn, you can get mad for a little bit but eventually you'll just get over it and go on to the next race and try to make that issue that you had, better, for the next time you go on the race track. 
"That's what we're working on today and what we'll be working on tomorrow and in the final 10 races it's the same thing. It's to try to finish strong and be more prepared when next season starts, no matter what car we run or what team we have. We just want to be better off than what we were this year. We ran pretty good at the start of this year and then didn't run very well for a while and that's kind of why we are 17th or 19th or wherever we are in points."
Last chance
In the first Richmond practice, Kahne posted the 24th fastest lap and was 15th in best consecutive 10-lap rums. His three Hendrick teammates — Johnson, Earnhardt Jr. and Jeff Gordon — had better single lap speeds Earnhardt and Gordon were faster in consecutive 10-circuits runs.
During Happy Hour, Kahne ran the fourth fastest lap — one position behind Johnson and four spots better than Gordon. Earnhardt was 10th. Kahne was also 15th in 10 consecutive lap average in final practice.
It's not that Kahne has an impossible task in qualifying for the Chase. His first of 17 career Cup wins came from the pole at Richmond in 2005. Kahne also has four top fives and eight top 10 finishes in 23 starts and has led 281 laps.
However, on Friday Kahne qualified 20th — six positions worse than his average start at the 0.75-mile track. In April, the No. 5 Great Clips Chevy recovered from 40th to finish sixth — his second top-10 finish at Richmond since joining Hendrick Motorsports four seasons ago.
"We need to win," Kahne said. "That's basically our only way in. And these practices (on Friday) are key to get the car the best that we can and keep getting it better and better for the rest of the season.
"It's not about just (this weekend). We need to get better in these final ten races, regardless of being in the Chase or out of the Chase. We need to get better and figure out where we're lacking, where I'm lacking, and be more prepared when next season starts."