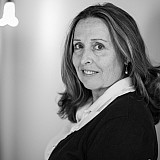 After returning to the Chili Bowl Nationals this past weekend, Kasey Kahne hopes for an improvement in performance after a disappointing 2015 NASCAR Sprint Cup season.
There's one thing that Kasey Kahne and his crew chief Keith Rodden absolutely don't agree on — football.
On Sunday, Kahne and Rodden joined the hoards of NFL fans at Bank of America Stadium in Charlotte the NFC divisional play-off game with the winner advancing to the Super Bowl. 
"I'm trying to get him to be a Seahawks fan but he hasn't budged yet," said Kahne, 35, who grew up just south of Seattle in Enumclaw, Washington. 
"I'm all Seahawks but Keith's all Panthers. I told Keith he has to wear a Seahawks jersey if I give him a ticket but he said, 'no way.'"
Convincing Rick Hendrick to allow him to run the Chili Bowl
Kahne had better luck convincing team owner Rick Hendrick to let him return to his racing roots— on dirt. The driver of the No. 5 Chevrolet acknowledged it took some persistence to persuade the boss it was in his best interest after struggling for the last two seasons in NASCAR and posting his worst finish in the point standings (18th) since joining Hendrick Motorsports in 2012.
"He knows I want to do it and I missed it and it something that gets me going, " Kahne told Motorsport.com. "I know why he hasn't. He's been looking out for me in ways with sponsors and things — and I totally understand. 
"But I've been growing up doing this my whole life. To get away from it, then struggle in the Cup car. I feel like, 'I want to do this or that," and to not be able to I don't think that's been a good thing. I think this is a natural leap to be able to do this."
I felt like doing all this would give me a clean slate. I needed a change in a way.

Kasey Kahne on running the Chili Bowl
Kahne goes to Australia
Kahne took advantage of his reprieve by racing in Australia and Arizona before returning to Tulsa for the Chili Bowl Nationals last week. Kahne's trip down under marked the first time he returned to Australia since 2005. He made the most of the New Year's celebration by combining vacation with a week of racing. 
"There was an unbelievable fireworks show and the harbors were filled with people," Kahne said. "It was the biggest New Year's I've ever been a part of. It was a blast. We were supposed to run six of seven nights — and the last two got rained out. So we got five in. This was the most I've raced — and I felt good about it.
"It's been really good. We set everything up early in the year to have a couple of my cars in Australia and then in Yuma when we got back and here, driving for my cousin Willie (Kahne). I've been in great cars and good equipment. The more I do it each night, the more I get familiar with everything and feel competitive."
At the Chili Bowl, Kahne finished second in his Heat Race on Friday night, fourth in his qualifier and third in the A Main to lock into the Saturday night feature where he finished 13th. While that wasn't the result Kahne was looking for after a two-year hiatus from the Chili Bowl, Kahne feels the ability to race what he loves will rekindle his passion for driving in NASCAR.
Kahne "needed a change"
"I felt like doing all this would give me a clean slate," Kahne said. "I needed a change in a way. I'm driving and I've wanted to do this for a period of time and finally got to. I needed this for myself. 
"Honestly, it probably won't help me in the Cup car. It probably won't help me with my team but our team is working hard to make improvements as well in certain areas where we haven't done as good of a job as we needed to. So I'm excited about running NASCAR this year. I'm excited about running the 5 car.
"There have been times when I definitely haven't been over the last couple of years. I'm always looking forward to going into the season after the break. Everyone is ready to get going, but there are times when it's been tough for numerous reasons. But hopefully we can put that behind us and get rolling."
For Kahne, the 2015 season is one he'd likely forget. Not only did Kahne fail to make the Chase, he went winless for the first time since 2010. 
Staying the course with Kahne and Rodden
But while many teams opted to make a crew chief change, Hendrick Motorsports stayed the course with the combination of Kahne and the crew chief affectionately known as "Killer" who worked as the driver's team engineer for nearly a decade before moving into his new role on the No. 5 last year. 
"We feel good about what we got, working together and trusting each other," Kahne said. "We've hung out in the off-season, had dinners and tried to talk about where things are going. 
"He's the guy I want. I'm the driver he wants. So we're good."
Kahne also believes Darian Grubb's return to Hendrick will be a huge benefit to the entire organization. His teammate  Jimmie Johnson and Hendrick advocated for all four teams working in unison. Kahne feels the partnership of Grubb and Kahne's former crew chief turned vehicle technical director Kenny Francis will be "a big part of that." 
"I expect Darian and Kenny to team up and work really well together," Kahne said. "I think they're going to help in ways throughout the season that will help all four teams."