Get alerts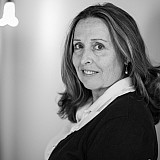 Racing in the Nationwide Series might be the perfect sta-cation for Kahne
What could possibly compel Kasey Kahne to sacrifice a perfectly good weekend off to compete in the Nationwide Series at Chicagoland Speedway?
"I wasn't doing anything this weekend," Kahne said. "I just wanted to race.
"It was either this or go to a Sprint Car race in Pennsylvania. Either way I was going to be racing or be part of a race."
For Kahne, racing might be his best way to escape.
Sure, his KKR World of Outlaws teams are competing in the Summer Nationals this weekend at the historic Williams Grove Speedway. But there, he would have been just a spectator.
In Joliet, a little seat time in a Nationwide car and a break from the stress of Sprint Cup racing might be just the holiday Kahne needs.
"Coming here and racing this great track with its old surface, should be able to move around a good bit," Kahne said. "It's been a while since I feel like I raced here.
"Just looking forward to a fun weekend. I know I'll have a really good Great Clips Chevrolet. JR Motorsports has had some great cars this year. Just another chance to drive fast car and try to get a win."
Two weeks ago, Kahne won the Daytona Nationwide Series race in just his second start on the tour this season. On the Cup side of the garage, it's been a struggle for the driver of the No. 5 Hendrick Motorsports Chevy. Kahne is winless and 17th in the point standings.
"The pressure that I've seen and felt - my performance has put pressure on myself," Kahne told Motorsport.com. "I can't believe how we performed early in the year. In the last month - and there was a couple of times during the season where we would have good results - but the last month we've been a top 10 team again. That's been nice. But we haven't put together a full race, in my opinion.
"Either I screw up bad and lose us spots. The pit crew screws up or the communication goes downhill and we forget to talk for an hour. There are just things that haven't gone our way this season and it's our own doing.
"That's been hard on me a little bit making sure to try to figure those things out but we've come a long ways and we're a lot better off than we were two months ago. "
What makes his situation more difficult is the stark contrast between Kahne and his Hendrick Motorsport teammates. Jeff Gordon and Dale Earnhardt Jr. are first and second in the point standings. Jimmie Johnson is fifth. Between them, the three Hendrick cars have scored nearly one-third of the victories in Cup and Kahne has yet to contribute to the win column.
"Our cars, the speed, the engines, that's been so good all season long," Kahne said. "It makes you mad that we have performed with as good of equipment and cars and everything that we have sitting there. We just haven't taken it and done anything with it.
"There's not many downfalls to being at HMS. Maybe zero. I have the best teammates. They have unbelievable teams. When they're on, you better be or you will look really bad. And we've looked really bad at times this season.
"The best thing about it also is all you have to do is look at yourself. If we all look at ourselves we can be we're they're at because we know it's all right there."
Two months ago, there was speculation that Hendrick Motorsports might contemplate shaking up the No. 5 team – a decision that might seem unfathomable since Kahne has worked with crew chief Kenny Francis since the season finale in 2005. Kahne extinguished the rumors that any talk of a change came at his insistence.
"I can't really imagine it because we've been together for so long," Kahne sad. "But if we're not communicating together and getting better together and giving each other what the other needs to perform, then there definitely has to be a change. And that was definitely how it was at the start of the season.
"I feel in the last month, Kenny has done as good of a job as he's ever done being my crew chief. He's working really hard. He's working with the guys really hard. He's communicating with me much better to where it's helping me on the race track and off the race track. I would say the last month has been great and I wouldn't want anything different than what we have right now. I like what we have going on."
It's uncertain whether Kahne carried any momentum from his last NNS win into his Cup program. After the Daytona victory, he was caught up in the second massive wreck in the Coke Zero 400 – 13 laps before the race was called due to rain. He was scored 27th.
Hendrick tested at New Hampshire and prior to the race felt he had a great shot at a top 10. Kahne finished 11th last Sunday – after winning at the track less than two years ago.
Kahne hasn't run this poorly since 2010 -- his contentious year with Richard Petty Motorsports where he finally left and joined Red Bull Racing with five races remaining in the season.
He joined HMS in 2012 and finished a career-best fourth in the point standings. Last year, Kahne was 12th.
At Chicagoland, a track that will prove prominently as the kick-off race in the Chase to the Sprint Cup, Kahne believes he "can learn a little bit". First, however, Kahne must qualify for NASCAR's play-offs.
He acknowledges that his team "still has some work to do" in order for that to happen. Another win Saturday in Joliet could be just the catalyst Kahne needs to make that final run.
"We just need to finish the season strong and make it into the Chase," Kahne said. "If we can clean it up a little bit, we can make it into the Chase still."