Get alerts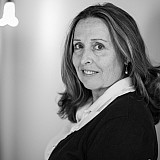 Kasey Kahne rolls off fourth for Saturday's Duck Commander 500
FORT WORTH, Texas – Kasey Kahne has quietly climbed to the top of the Hendrick Motorsports pecking order in 2015.
After the first six races of the season, Kahne is currently fifth in the Sprint Cup point standings – ahead of Dale Earnhardt Jr. (seventh), Jimmie Johnson (10th) and Jeff Gordon (15th). It's quite the comeback considering the No. 5 Chevy finished 15th in the Chase last year.
While it's still early in the season, reuniting the team with its former engineer turned crew chief Keith Rodden appears to have reinvigorated Kahne.
We just have to stay after it and keep communicating and doing the right things to win a race.

Kasey Kahne
"I thought we would excel right off the bat," Kahne said. "I worked with Keith a lot over the off-season and we both were excited to get started. And he's done a great job with the team and working with the guys. They're preparing really solid race cars. So, it's been really enjoyable to drive.
"We just have to stay after it and keep communicating and doing the right things to win a race. I think we're getting closer. We haven't finished great in all the races, but we've run well in most of them and been consistent and got the best result we could in the ones that we weren't as good in."
Slow and steady...
Consistency has been the key to the No. 5 Hendrick Motorsports team's success. Kahne's performance has been far from flashy. In the first six races of 2015, Kahne has just one top-five finish – a fourth-place run at Phoenix International Raceway. But he's completed all but two laps of competition and average a 12th-place finish in the process.
Kahne's qualifying effort has been equally solid. Prior to Friday's fourth-place result at Texas Motor Speedway, Kahne has averaged a starting position of 10.5.
"We had a great day," Kahne said. "The car felt good in race practice and also in qualifying trim. Right there, that was our best lap of the three that we made in qualifying. I just lifted off of Turn 2. I carried it a ways and just lifted and gave up the pole right there. Either way, Kurt (Busch, pole winner) won a good lap. We would have been pretty close if I would have stayed in it. But I didn't.
"I've had a great Great Clips Chevrolet this weekend and it was super close. I think Keith made a really nice adjustment there for the final run because we went our fastest on the oldest tires. So I was really happy with that. He played it perfect. I just missed it a little bit there for the pole."
Celebrating the day
Still, not a bad way for Kahne to spend his 35th birthday on Friday. And if a solid qualifying effort wasn't enough, Kahne enjoyed an unexpected gift at the track – a visit from his father Kelly.
"I was really surprised," Kahne said. "I had made my first qualifying run in the second practice. He got a new knee about three months ago, so he hasn't really done much. He hasn't gone to any Sprint Car races with my brother or any Cup races and this is usually his third race by now.
"So he walked up to the window net and I was in the car and I looked over and I couldn't believe who I saw (laughed). So it was pretty neat. I'm glad he'd here. That was a cool surprise for my birthday. And for him to be in Texas, this is a track that he enjoys watching also."
So does Kahne. He won from the pole at TMS in 2006. A second victory at Texas would make a great belated birthday present.
"We've still got a fast car," Kahne said. "We've had a fast car all day. I'm looking forward to (Saturday) night."