Get alerts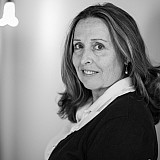 Kasey Kahne is usually more choir boy than antagonist.
So the driver of the No. 5 Hendrick Motorsports Chevrolet was as surprised as anyone when NASCAR Sprint Cup race director summoned him to the hauler following his run in with Danica Patrick in Sunday's Auto Club 400. 
Kahne says it was completely accidental 
"I don't see the NASCAR hauler very often other than signing in on Friday mornings," Kahne said. "I had to talk to them. They just wanted to make sure everything was okay from my perspective and there were like no hard feelings prior to the wreck or anything like that. Not at all. I've never had an issue with Danica at all. 
"It was just completely, an avoidable accident in the middle of the straightaway. It was far from anything other than just trying to hold my position I just gained."
Danica gives her side of the story
Patrick was running 19th when the incident occurred on Lap 120 entering Turn 1. Kahne was one lap down in 31st-place. He finished 28th. Before the wreck, Patrick said she had a run on Kahne and went low to avoid him.
"If you get too close to them then it will drag you both back," Patrick said. "I was going low.  I saw him chase me down the track and then the next thing I know I was getting spun up the track.  I am I was passing him.  He was behind me in the right rear. I don't know what kind of day he was having. I just heard he was a lap down actually.  I feel bad if he felt like he was put in a position to have to be that desperate a lap down.  
"It's just unfortunate; he must be having a very tough time.  I was having a pretty good recovery day, kind of like last weekend.  I was just running good race laps and on the lead lap at the end of the race back up into the top 20 from a bad starting position.  And I was looking forward to a good finish and a good off week.  Unfortunately now there is more work to be done at the shop, which is not I'm sure what they want, but we had a good TaxAct car and Billy (Scott, crew chief) did a good job to set-up for today and we were moving forward."
After the wreck, Patrick climbed from the No. 10 Chevy rather than waiting for the safety vehicle to pick her up and carry her to the infield care center. A NASCAR official said the competition department would discuss the situation with her next week. 
Patrick finished 38th of 39 cars.