Get alerts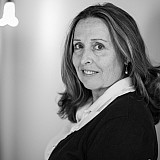 The healing process begins for Kurt Busch and Tony Gibson following their win at Richmond.
TALLADEGA, ALA. — For the No. 41 Stewart-Haas Racing team, winning is the best medicine.
For driver Kurt Busch, Sunday's victory at Richmond was cathartic. After a tumultuous start of the Sprint Cup season, when he was sidelined for three races following allegations of abuse, Busch returned to action with a vengeance at Phoenix International Raceway in March. 
Since that return, the 2004 Cup champion has posted one win, two poles, completed all but one lap raced (2,266) and led 520 circuits. His average qualifying effort of 7.7 is third among all drivers in the Cup garage. Only SHR teammate, defending Cup champ and current point leader Kevin Harvick (6.9) and Joey Logano (4.1) have performed better in time trials. His average finish of 8.7 is second only to Harvick (6.4) — who is also the only driver to top Busch on laps led (952).  Considering that Busch has competed in just two-thirds of this season's events, the latter stat might be the most impressive of all. 
Or perhaps the fact that despite running just six races, Busch has vaulted to 18th in the point standings. There are 18 drivers behind him in the standings, including his teammate/co-owner Tony Stewart, who have run more races but haven't tallied near the results — or been close to winning. 
Closing in
After finishing fifth in his return at PIR, Busch nearly won the following week at Fontana. Busch earned the pole and led 65 of 209 circuits — including the penultimate lap. The team elected to pit under caution, a decision that still haunts crew chief Tony Gibson. 
Busch led laps at Martinsville and Texas. He came back from a wreck at Bristol to lead 98 laps until a late race crash knocked him out of contention. But at Richmond, Busch would not be denied. And the relief was "immediate".
It seems like there's even more motivation to win more — to do even greater things.

Kurt Busch
"Coming to take the checkers, I lifted off the gas," Busch said. "It was like I was out of gas — like it all came together. That was the moment I had been working for, for quite some time. The team and everybody, from the California race, through the Bristol race, nobody wavered. Everybody continued to work harder. 
"For a few of the guys, it was their first win. And it seems like there's even more motivation to win more — to do even greater things."
No rest for the wicked
Busch celebrated his victory by taking employees of KBI and their families Late Model racing at Millbridge Speedway on Tuesday. The following day, Gibson landed in the hospital for additional treatment of his chronic kidney stones. 
Busch's resurgence on the track has been great for the driver and the team. The fact that Busch is always pushing to improve his performance motivated the team as well, according to Gibson. And while Gibson did his best to soldier through his ailment, he had no choice but to address his kidney stones this week after the win.
When you win, you don't think about anything else but enjoying it.

Tony Gibson
"I knew I still had something wrong with me last week, I just didn't know what," Gibson said. "But man, when you win, you don't think about anything else but enjoying it. I feel a little better today. Wednesday was tough, during the surgery. 
"I've had these stints in me before.  They're not very fun. I'm managing. It's not much fun right now. But I'm managing. Keeping moving, keeping working and being at the track keeps my mind off of it. But when I slow down, that's when I notice the pain. I still got the stint in there. It's a must to have it in. They'll take it out next week. But it's annoying as hell. I'm just glad the stones are out."
Going the distance
Gibson's next challenge will be preparing the No. 41 for Sunday's Geico 500 at Talladega Superspeedway. 
Although Busch 26 Cup victories on 14 different tracks, he's never been victorious at a restrictor plate track. Busch's best finish on the 2.66-mile track is third (2001, 2002, 2006, 2007).
"I want to win a restrictor plate race with Kurt," Gibson said. "I know he wants to win one really bad, too. So, we're going to focus hard on getting that accomplished this weekend. We got to miss the wrecks and all that crap, but I feel we had a strong car. It was good in practice. 
"Our mindset is to win, run up front. I don't want to ride in the back. I want to try to lead every lap. If I'm going to wreck, I want to wreck up front. I hate riding around in the back. He's led a lot, he just hasn't won.
"Hopefully, we can capitalize on that. I want him to achieve a lot of these goals that he hasn't been able to achieve yet. Right now, we need to use the momentum that we got to achieve some of the goals."