Subscribe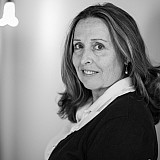 Jimmie Johnson's pursuit of a tenth Dover victory is off to a strong start this weekend.
DOVER, Del. - Hendrick Motorsports' Jimmie Johnson led the first NASCAR Sprint Cup practice at Dover International Speedway on Friday.
Johnson posted a fast lap of 163.897mph during the one hour, 23 minute session.
"I felt like what you were looking at there was a step in the right direction," Johnson radioed to the crew.
When he returned to the track, Johnson confirmed to crew chief Chad Knaus that the car was "still loose" but he liked the changes to the No. 48 Chevy.
"I was a little bit nervous about my first time landing," Johnson added.
Hamlin not happy with mock qualifying run
Denny Hamlin, one of four drivers to participate in the Goodyear tire test earlier this month, was second in practice with a lap of 163.532 mph.
"I screwed up one and two," Hamlin said after making a qualifying run. "Just got tight…you bated me with that beta (crap). Three and four when I was more patient was a lot better. I felt like I got through there about as good asI could. One and two tight exit. Pretty good in.
Dale Earnhardt Jr. posted the third fastest time — originally knocking Johnson off the top of the speed chart with a qualifying run of 163.473 mph. Earnhardt told the crew his time could have been better but he was distracted after a piece of debris flew in his eye.
"That was tight into Turn one — the front wasn't working into the center," Earnhardt said. "Got into Turn three and it turned a bit better, stepped the right rear out just a little bit in the center…it had a little too much yaw to commit to the throttle."
David Ragan, Kyle Busch, Clint Bowyer, Carl Edwards, Kevin Harvick, Kurt Busch and Martin Truex Jr., rounded out the top 10 fastest laps.
Kyle Busch posted the Best Consecutive 10 Lap Average with a speed of 157.871mph. There were no incidents.