Subscribe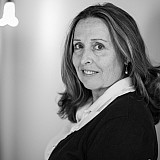 Jimmie Johnson spoke with the media Saturday morning, calling Friday's odd qualifying crash "driver error".
After Johnson completed his first lap during the third round of time trials — and posted the fifth fastest time — the steering wheel came off of the No. 48 Lowe's Chevy as he came around on the backstretch at Phoenix International Raceway. 
I remember looking down at the steering shaft and seeing it spinning and I knew there was no way I could get the wheel back on. It was all happening so quick

Jimmie Johnson
Although Johnson felt "good" on Saturday morning, he described the hit as the worse since his horrific wreck at Watkins Glen International in 2000 where his brakes failed and he plowed nose first into the tire barriers in what was then the NASCAR Busch Series. 
Johnson acknowledged he was grateful to be driving in an era where competitors have such a "safe driver's compartment, SAFER walls" and HANS devices. 
"Years ago, it would have probably been a concussion at the minimum," Johnson told Motorsport.com. "To feel as good as I do and no sore spots or aches and pains is really good for the drivers of today."
Steering wheel dislodges
Johnson said as he was working the center of the corner coming off of Turn 1, he mashed the throttle, tugged on the steering wheel and it came off of the column and into his hands. 
"I was just sitting there with no steering and holding the steering wheel staring at the blue wall and I was along for the ride at that point," Johnson said. "I got to the brakes briefly. I remember looking down at the steering shaft and seeing it spinning and I knew there was no way I could get the wheel back on. It was all happening so quick. The interesting thing is I made it all the way down pit lane, got out on the track, made a lap and a half around the race track and then it came off where it did.  
"So, just proves to me that it can happen anytime, anywhere. I would assume it would have happened leaving pit road pretty soon.  But we've just got to make sure we get these wheels locked on."
Making changes to his routine
Johnson discussed the incident with his former teammate and current Hendrick Motorsports consultant Jeff Gordon who suggested the driver run a second line connecting the steering wheel to the shaft.
"I'm going to make some small changes in my routines in getting in the car," Johnson said. "We have lines in the steering shaft to make sure that your steering wheel is straight; I'm going to have an additional line to make sure that the steering wheel is on far enough and hopefully it is locked at that point."
The No. 48 team was forced to pull out a back up car, however a Hendrick spokeswoman said it was policy not to offer background on the vehicle. The team worked until 7:30 preparing for Saturday's practice. 
Hesitant to reveal the cause
Johnson didn't immediately reveal what caused his accident on Friday. Several hours later, however, the six-time champion took to Twitter and confirmed his steering wheel came off during his lap. 
"I didn't want to falsely blame something or someone or whatever the situation may be," Johnson said. "Honestly, it's such a delicate topic I just wanted to be able to talk to my crew guys and look through everything first before it became national news.  
"Even last night it was very difficult to find out what the cause was because of the tight time frame trying to get the back-up car out. This morning the picture is crystal clear what happened.  I just didn't get the wheel locked on."
Johnson is currently second in the Sprint Cup point standings. He won is 76th career Cup race at Atlanta Motor Speedway two weeks ago.