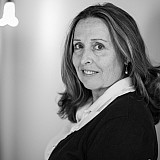 Uncharacteristic evening for the No. 48 Lowe's Chevy in the Coca-Cola 600.
CONCORD, N.C. — It wasn't a typical evening for Jimmie Johnson at Charlotte Motor Speedway.
Johnson destroyed the front end of the No. 48 Lowe's Chevy after spinning off of Turn 4 in the Coca-Cola 600 on Sunday.  Johnson, who entered the weekend with a series-high seven wins, first spun off of Turn 4 on Lap 90. But when Johnson lost control of his car on Lap 274, he was forced to the garage for repairs.
"For us the car was just really loose," Johnson said. "It was fast, but as soon as I would get close to somebody else my car would bug out and get so edgy.  Lost it twice, about had it saved both times.  Once we would get in clean air and get strung out I could fly up through the field and went from last to fifth there.  
"Then I had a lap car on the outside and a car I had been stalking on the bottom and then I tried to roll into the top behind the lap car.  The thing just bugged out in the dirty air and around it went again.  A tough day to try to get the balance right in the car.
"Chad (crew chief Knaus) told me to go for the hook or the checkers, I went for the hook."
Johnson was scored 42nd when he exited the race. He returned on Lap 300, 27 laps off the pace.