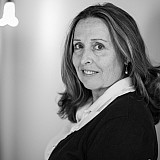 Jimmie Johnson will start 32nd for Sunday's Hollywood Casino 400.
KANSAS CITY, Mo. - With five minutes remaining in the first round of qualifying for the Hollywood Casino 400, six-time Sprint Cup champion Jimmie Johnson spun off of Turn 2 at Kansas Speedway while making his second attempt.
"If it has flat tires, you can stop right there," crew chief Chad Knaus radioed his driver.
"No damage, tires are up," Johnson said of the No. 48 Chevy.
Johnson posted the 32nd fastest time - 28.254 seconds. Brad Keselowski topped the first round with a lap of 195.950 mph.
This is Johnson's worst finish since the Daytona 500 when he also started 32nd.