Subscribe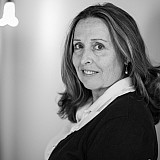 Jimmie Johnson in the garage after second tire failure at the Magic Mile
Jimmie Johnson didn't make it to Lap 15 at New Hampshire Motor Speedway on Sunday before his car was behind the wall.
Eight laps into the Camping World RV Sales 301, Johnson had a left rear tire go flat on the No. 48 Lowe's Chevy. Johnson returned to the track in 42nd-place, one lap off the pace but lasted only to Lap 14 when the replacement tire blew while entering Turns 1&2.
The six-time champion started the race second. Hendrick Motorsports tested at the Magic Mile last month. Despite two tire failures over the weekend for Joey Logano and Aric Almirola, Johnson said that wasn't the case.
"The first one I was able to drive the car all the way through turns one and two – I knew I had a flat," Johnson said during the broadcast. "I came in. The other one just blew on the straight as soon as I hit the brakes. So I'm not sure what caused it. I'm sure there will be a lot of speculation and finger pointing back to our team. We've seen some issues here, especially with that particular tire over the last couple of days. We'll try to dig in and try to learn more.
"I'll promise you one thing, it wasn't low tire pressure. I've been out here for two days and haven't had a flat…certainly after the first we could have had damaged that allowed something to rub on the tire and blow the second one so quickly. It's just a bummer…the car was fast. We had a great day qualifying. We spent the time to come up here and test and get everything prepared. It's just unfortunate that we're out so early."
Johnson entered the weekend third in the point standings after he was collected in the first multi-car wreck at Daytona International Speedway last Sunday. Johnson finished 42nd after completing just 20 laps.