Get alerts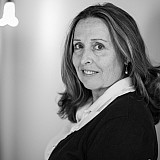 Jimmie Johnson provided the final disappointment in Denny Hamlin's terrible, horrible, no good, very bad day at Martinsville Speedway.
Johnson battled with Hamlin throughout the race then extended his lead over the No. 11 Toyota over the final 92 laps. Ultimately, Brad Keselowski passed Hamlin for the runner-up position.
But Hamlin was still seething from something that had happened earlier in the race.
As Johnson celebrated in Victory Lane with his ninth grandfather clock, Hamlin accused the No. 48 Hendrick Motorsports driver of being overly aggressive. At one point in the first half of the race, Johnson was taking the outside line, trying to hold off Hamlin, and Hamlin finally shoved the No. 48 Chevrolet out of the way to make the pass.
After the race, Hamlin cited previous instances of aggressive racing by Johnson in Chase races at New Hampshire and Charlotte.
"It's hard racing those guys and racing very, very tough," Hamlin said. "Out of character for him over the last few years in the Chase, but they're doing what they think is successful, but upsetting me is not going to make their job any easier."
No apologies from Johnson
Johnson was far from apologetic after punching his ticket to the Champion's Round in the Chase.
"I don't know what he has cooking in his head, what he thinks happened at Loudon, what he thinks happened at Charlotte," Johnson said. "Man, I'm out there to win. We got points on the line. We got a championship in the line.
"I got accused of racing hard? I'll take that as a compliment."
Hamlin, a favorite at the half-mile track in his home state of Virginia, started the day jumping off of his golf cart before a tractor trailer ran over it while on his way to an appearance. Later that morning, Hamlin's team accidentally dropped the No. 11 Toyota off the jack stand and destroyed the sheet metal on the side of his car.
Once the race started, Hamlin's car appeared good as new. He started eighth but after dropped to 35th on Lap 28 following his umpteenth speeding penalty of the season. Hamlin recovered over the next 100 laps and remained in the top 10 throughout the Goody's 500.
Hamlin's take on Martinsville contact
While battling among the top 10 around the 200-lap mark, Johnson refused relinquished his spot to Hamlin. That's when Hamlin nudged him out of the way.
"When we got to here, we were running for seventh middle part of the race. I ran him down from the back of the pack basically. He just wasn't wanting to give up the spot. It was just costing both of us time. It was frustrating both of us. I gave those guys many, many laps to give us the position before I had to move him."
Johnson's take on Martinsville contact
Of course, Johnson saw the situation differently.
"I'm puzzled that he had to move me like he did," Johnson said. "The inside is a preferred lane. I gave him the inside. I had a little something working on the top. There's a line of cars behind him. I just can't roll over."
Hamlin took the lead on Lap 356 before pitting. After NASCAR finally resolved the line up during a 29-lap caution, Hamlin emerged as the leader again when the race finally returned to green with 114 laps remaining.
Johnson passed Hamlin on Lap 409. Brad Keselowski finally got around Hamlin for second with 25 laps remaining in the race, but Johnson had a two-second advantage over the No. 2 Team Penske Ford and held on for his fourth win of the season and 79th-career Cup victory.
"I prefer to race people cleanly," Johnson said. "I could have easily taken the easy route and moved him to take over the lead, and I didn't.
"I hope that showed him that, 'Look, man, I don't have a beef.'"
Neither Johnson or Hendrick Motorsports have enjoyed their typical A-game this season. With Jeff Gordon retiring and Dale Earnhardt Jr. on the sidelines with a concussion, the No. 48 team is the only Hendrick Motorsports squad to win a race this year and qualify for the Chase.
All season Johnson has battled the five-car Joe Gibbs Racing juggernaut which has won 15 of 33 races and led 5,366 of 9,638 circuits this season. Johnson has led 721 circuits.
If Hamlin doesn't believe Johnson will be on beast mode while trying to earn his seventh NASCAR championship, then he's sadly mistaken.
Hamlin might just have to agree to disagree with Johnson.
"He nearly wrecked us at New Hampshire and then we raced him hard for the lead," Hamlin said. "It's one thing if it's the lead at Charlotte, because I was upset about New Hampshire, and then we race like a bunch of dummies for seventh or eighth or something like that during halfway.
"That's their prerogative, and they can race however they want, and we can race the way we want, but in turn they're doing what they think they need to do to win a race."
So far, it's worked for Six-time. And at 41, Johnson is unlikely to change.