Get alerts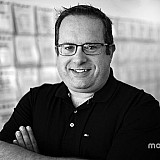 The unidentified man struck by the No. 48 was uninjured.
During the third and final practice for the NASCAR Sprint Cup Series at Pocono, a man was struck in by a car in the garage.
As Jimmie Johnson was turning into the pit entrance and heading to the garage, a credentialed marketing person walked in front of Johnson's car, witnesses told Motorsport.com.
Johnson attempted to stop but did clip the individual, who has not been identified. Johnson immediately stopped his car and the individual went to the driver's window of the car and told Johnson he was fine, Johnson's publicist, Amy Walsh, said.
NASCAR officials were aware of the incident. There were no reported injuries. Johnson returned to the track and ended the session in fifth position.