Get alerts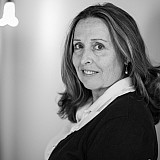 Jimmie Johnson and company are appealing NASCAR's punishment as the six-time series champion chases history in the wins column.
DOVER, Del. — Jimmie Johnson defended the No. 48 Hendrick Motorsports team's decision to appeal the penalties NASCAR handed down on Tuesday from infractions at Charlotte Motor Speedway over the last two races.
The No. 48 team was warned by NASCAR for pulling out the fenders during the All-Star Race and made multiple attempts at passing pre-qualifying inspection. After multiple warnings, NASCAR elected to penalize the team.
"We definitely don't agree with what has happened and getting the letters," Johnson said of the written warning. That is why the appeal has taken place. I look forward to the appeal process running its course and respect it. I certainly hope for a different outcome once everything runs its course."
Pit selection crucial at Dover
Johnson, who has nine wins at Dover International Speedway, acknowledged the penalty of being forced to select either the 42nd or 43rd pit — based on qualifying — weighed in on the team's decision to appeal. In the 14 full seasons Johnson has competed on the Sprint Cup tour, his average qualifying effort of 16.1 this year is his worst overall. Johnson's career average start is 11.1.
"I guess there is that part of it," Johnson said. "My qualifying record of late hasn't been so stellar. We won't know the implications of that until after qualifying, obviously. We will find out then and I guess the stories will run wild then."

Although Johnson showed his typical speed at the Monster Mile on Friday — he led first practice with a lap of 163.897mph — being buried on pit road would be detrimental to any driver. And Dover has one of the tightest pit roads on the circuit which exacerbates the problem.
Eyeing Earnhardt's win total 
Johnson currently leads all drivers at Dover with nine wins. Richard Petty and Bobby Allison both scored seven victories at the Monster Mile throughout their careers. Should he earn a 10th win at Dover it would elevate the six-time champ into an elite fraternity of just five drivers to boast 10 wins at a single track. Richard Petty pulled off the feat at Daytona, Rockingham and Martinsville, North Wilkesboro and Richmond. Darrell Waltrip has double digit wins at Bristol Martinsville and North Wilkesboro. David Pearson did the deed at Darlington and Dale Earnhardt was the most recent driver to reach 10 wins with his final career victory at Talladega in 2000.
"Yeah, it's crazy for me to have this reality," Johnson added. "It's nothing that I thought would happen. I'm certainly enjoying the moment while I'm here. My mind has had to switch over to a different role in certain scenarios, and the championship scenario, obviously. At this race track, and at Martinsville; there are a few tracks where I'm in a really neat position to chase history.
"Again, it's not a situation I ever thought I'd find myself in, but now that I'm here it's certainly in front of me. It's on my mind and it's something I would love to do. If I was able to accomplish it, I'd just be honored to be in that same situation that had been done by Dale Earnhardt, Sr. I never had the chance to race against him. It's one big empty void that I have in my career, I feel, is that I never had a chance to be crashed by him or have a tire mark put on my car to pass (laughs), or to be passed by. That whole experience, I didn't have that opportunity and I so wish that I did."