Get alerts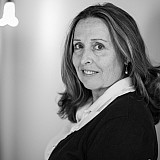 Despite winning two of the first five Sprint Cup races of the season with driver Jimmie Johnson, Chad Knaus is far from satisfied.
After celebrating Johnson's 77th win on Sunday at Auto Club Speedway in Fontana, Calif. — the most among active drivers — the six-time champion crew chief believes the No. 48 Hendrick Motorsports squad is still lacking in several areas.
"I don't feel that we're running as strong as what we need," Knaus said following the No. 48 team's sixth win at Auto Club. "I think we're okay, for sure, obviously. But I think, from my standpoint, we should be doing a little bit better.
"Look, let's be honest. Our job as teams is to build the best race car we possibly can. We want to build the most downforce, we want to build the most mechanical grip, we want to build the most horsepower. He who does that wins, period. That's how it works, right?"
We need more horsepower, we need more downforce, we need more mechanical grip

Chad Knaus
Struggling with the new Chase format
Not necessarily. With NASCAR's current Chase for the Sprint Cup format, the No. 48 has struggled to transfer out of the first two rounds.
Since 2014, Stewart-Haas Racing's No. 4 team, featuring driver Kevin Harvick and crew chief Rodney Childers, has outperformed what has evolved into Hendrick Motorsports' flagship team. To add insult ti injury, Harvick has won races and the 2014 championship using engines and chassis supplied by Hendrick.
Although Johnson has posted more wins (11), Harvick won the 2014 title, finished second in the standings last year and has led 4,486 laps on the way to nine victories, 40 top fives — half which were second-place finishes — 53 top 10s and nine poles.
Over the last three seasons, Johnson has two poles, 28 top fives, 47 top 10s and has led half as many laps (2,039). The scenario was no different on Sunday at Fontana where Harvick led the most laps (142 compared with Johnson's 25). But Johnson led the lap that counted.
Sure, Harvick has a long way to go to match Johnson's six titles and 77 wins, and since both competitors are 40, reaching those totals hardly seems likely. But when it comes to crunch time — i.e. the Chase and particularly under the new format, Johnson and the No. 48 team have not persevered.
When NASCAR introduced the new Chase system in 2014, Johnson didn't advance beyond the second round. Last year, a mechanical failure at Dover eliminated Johnson from the field of 16 after the first three races of the Chase. Johnson finds the No. 48 team's lackluster performance curious.
"Yeah, it's hard to put our fingers on just one thing," Johnson said. "I feel that it's tough to maintain the pace or the expectations that we have for ourselves on the Lowe's team, and I think managing that is something that we haven't done as well as we could, and starting the seasons hot and being strong and winning and doing all those things is very important, but it's tough to carry that through the entire year.
"I think we've kind of recognized that over the off‑season, and hopefully we cannot overwork ourselves and have peace of mind and patience and not be on a razor's edge through the summer months and carry the right momentum into the fall. And with all that said, I know that we didn't have a great summer last year. I felt like we started the Chase and was very strong and had a weird mechanical get us.
"That's where it's so hard to put our finger on ‑‑ it's not just one thing, but I feel like managing the pace and the effort that we put in through the year up until the Chase is something that we're going to address and should do a much better job with this year."
The quest for their seventh title
No doubt, Johnson will be in the 2016 Chase for the Sprint Cup. With two victories, he's a lock. But if the No. 48 Hendrick Motorsports team expects to transfer to the final four, it's going to take more than fast cars to win the title.
Knaus understands his team will need to excel "on all levels."
"We need more horsepower, we need more downforce, we need more mechanical grip," Knaus said. "We're going to do that to the best of our ability 100 percent. Once you do that, then you have all the other aspects of the race team you have to work on: pit crews, pit stops, so on and so forth.
"We're not where we want to be from my standpoint. We have a good product, but I'm hoping come Chase time, we're going to be better."