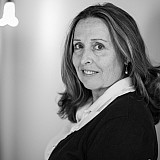 Two wins in one day would be just what the Captain ordered.
CONCORD, N.C. — From the moment Joey Logano entered the Team Penske race shop in 2013, he understood the importance of the Indianapolis 500.
Mementos from Greatest Spectacle in Racing — including Roger Penske's 15 victories — are inescapable throughout the Mooresville, N.C.— campus. 
"I know how much the Indy 500 means to Roger Penske," Logano said. "You see it every time you walk into the shop.The first thing you do when you walk in you see a ton of Indy 500 trophies and now there are a couple Daytona 500 trophies, which is nice, but that race means a lot to him, for sure.  We always root those guys on." 
Mutual admiration
There's mutual admiration between both sides of the building which house the IndyCar and NASCAR operations — two of the most successful clubs in motorsports. Will Power is the defending IndyCar champion and won the Indianapolis G.P. last Saturday. Juan Pablo Montoya won the season opener at St. Petersburg. 
Logano and his teammate Brad Keselowski, finished fourth and fifth, respectively, in the Sprint Cup Series last year with assistance from the IndyCar side. Once the open wheel schedule ended in August, Team Penske could focus all of its attention on the Chase. This season Logano won the Daytona 500 and Keselowski was victorious at Auto Club Speedway.
Two disciplines, one team
But the relationship between the teams makes the entire organization stronger.
"The IndyCar shop is right inside the same shop we work out of, so there are some people that work on both cars," Logano said. "The machine shop obviously builds parts for both cars, so we try to be one as much as we possibly can and when we win races they have the happy hours on Mondays at 3 p.m. and everyone re-watches the race and everyone makes a little speech about what happened that race."
I owe it to my team to put in 100 percent in trying to win a championship, trying to win one of the biggest races of the year (Coke 600)

Joey Logano on why he wouldn't attempt the Indy/Charlotte double
"It kind of keeps us all together as one team – NASCAR and Indy Car.  It's kind of fun because I know as a driver it makes me want to watch it even more because I feel like we're part of one team – Team Penske.  They've got to do their part first and then we've got to do our part in the Coke 600.  Hopefully, it's one of those winning weekends and it would be something really special for the whole team, especially for Roger.  It's something that I'm not sure he's ever done before – to be able to win those two races – especially something of that caliber in the same day would be pretty neat."
Logano has never won at Charlotte Motor Speedway. His best finish was third in the 2011 CocaCola 600. Keselowski's sole win on the 1.5-mile track came in the 2013 fall race. 
Joey not dreaming of the double
Although Logano has raced on Memorial Day weekend from the time he was six-year-old wheeling a quarter midget, driving in the Indy 500 "never really crossed my mind".  
"For me, I've got my hands full trying to win the Coca-Cola 600," .  I've yet to win one race, so it wouldn't really make sense for me to try to win two.  For me, NASCAR is my focus.  It's what I've wanted to do my whole life since I was little, and it's an amazing opportunity here.  
"I feel like, for me, I owe it to my team to put in 100 percent in trying to win a championship, trying to win one of the biggest races of the year this upcoming weekend, so, for me, I'm focused on one thing and that's just winning a race here."
Will Power has already won the GP of Indy for Team Penske, who is fielding four cars in this year's Indianapolis 500 (Power, Castroneves, Montoya, Pagenaud).