Get alerts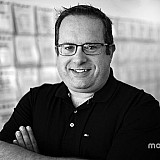 No one is more aware of the problems Joe Gibbs Racing has had to the start of the 2017 Monster Energy NASCAR Cup Series season than the organization's leadership and drivers.
And no time has been wasted in administering a self-assessment to determine a new path forward.
"We're very disappointed in the start to the season," team owner Joe Gibbs said this week. "We need to get going."
Before the season even started, JGR was hit by the unexpected departure of veteran driver Carl Edwards, who decided to step away from fulltime competition.
JGR immediately elevated reigning Xfinity Series champion Daniel Suarez to take over the No. 19 Toyota, but just four races into the season, his crew chief, Dave Rogers, left the team on an indefinite personal leave of absence.
Kyle Busch has been the most consistent of the JGR drivers, but that's not necessarily saying a whole lot. Busch is seventh in the series standings and he's the only JGR driver with more than one top-five finish through seven races (he has two). Matt Kenseth has one and neither Suarez nor Denny Hamlin have registered a top-five.
Hamlin is 15th in points, Kenseth is 22nd and Suarez is 23rd.
Always fighting to stay on top
"I think what this emphasizes is how hard our sport is," Gibbs said. "If you think about us last year – we had really an unbelievable year for us and yet here we are after seven races and everybody's kind of going, 'Hey, what's the deal?'
"Other people are always working hard. Several other teams have gotten hot. This is hard stuff."
Kenseth knows that better than anyone at JGR.
Asked to describe his "hit or miss season," in his typical deadpan fashion, Kenseth replied, "We've hit a lot of stuff. We haven't missed much. If there's something to hit, I've hit it."
Kenseth has crashed out of three of the first seven races and his best finish is third at Atlanta. He has not led a single lap this season.
"Looking at just (my team), I think we've been off. We haven't run real well," Kenseth said. "We ran good at Atlanta but the rest of the races, we really haven't run very well. Some things are circumstances, but if we get running better, that cures a lot of your problems."
Figuring out the problem
Two things bode well for JGR – it believes it has already identified its problem areas and its sister program at Furniture Row Racing – which has a technical alliance with JGR – continues to perform well.
"We've spent probably the last three weeks doing a serious study and there's probably about five things or areas that we picked out where we can make an improvement," Gibbs said. "You have different situations at different tracks. I think Kyle has had the opportunity to win a couple times but things didn't go our way.
"But I definitely feel like we're off and particularly I feel like we're off on intermediate tracks. We've got everybody on board trying to correct the problem."
Furniture Row not slowing down
Using JGR engines and chassis, Martin Truex Jr. has already won a race this season and led the third-most laps in the series. Clearly, JGR produces the tools that can compete for wins.
"I'm glad (Furniture Row) is in our program. You look over there and see that car is running good and it gets you some confidence," Gibbs said. "If it was just our four cars, we'd probably be looking at this very differently.
"I think the fact they have shown they are very strong, particularly at intermediate stuff, I think that's a plus and a help for us."