Get alerts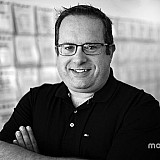 JGR has won eight of the last eleven Sprint Cup races, dominating the summer months.
"The road to success is not straight."
That's the start of a popular inspirational poem and would be a fitting motto for the ups-and-downs experienced by Joe Gibbs Racing this season.
In NASCAR's premier Sprint Cup Series, no organization has been better.
As the championship Chase kicks off this weekend at Chicagoland Speedway, JGR has all four of its drivers – Kyle Busch, Denny Hamlin, Matt Kenseth and Carl Edwards – locked in the 16-driver field.
The hardest thing in pro sports is staying up there. That will be our challenge now.

Joe Gibbs
Together, the group has combined for 11 wins in the season's first 26 races. JGR drivers have won eight of the last 11 races, including Kenseth's dominating victory in last Saturday night's race at Richmond (Va.) International Raceway.
A plausible case can even be made that the four JGR drivers could decide this season's championship amongst themselves in the season finale race at Homestead-Miami Speedway.
All of that is possible.
But much of it was unfathomable just seven months ago.
Rough start to 2015
In the offseason, JGR finally expanded to four fulltime Cup teams, adding talented veteran Carl Edwards.
The four-team model presented JGR with many benefits but expansion generally has short-term issues of its own. It wasn't expected to be anything the organization couldn't handle, yet unfortunately it would be just the tip of the iceberg.
On Feb. 21 in the season-opening Xfinity Series race at Daytona Beach, Fla., Busch fractured his right leg and left foot when he slammed into a wall unprotected by energy-absorbing SAFER barriers.
Busch hadn't even started the Cup season yet and already it appeared he and his No. 18 Toyota team's chances at competing for a championship were likely over.
In the midst of Busch's recovery in March, JGR announced that J.D. Gibbs, a team co-owner and son of former NFL coach and team owner Joe Gibbs, was undergoing treatment for symptoms related to brain function.
I've learned that this organization has a ton of depth and they have just an amazing resolve to keep working

Carl Edwards on JGR
J.D., 46, has served as JGR's president since October 1997. He is a former college football player at William & Mary and made nearly 30 starts in the K&N Pro, Xfinity and Truck series between 1999 and 2002.
While all of this was unfolding, Hamlin, Kenseth and Edwards all managed to win races and lock themselves into the Chase but the organization itself was still struggling to compete with the likes of Hendrick Motorsports and Team Penske on the intermediate tracks, which make up the bulk of the series' schedule.
"I didn't think the year started off that bad. It wasn't that much better when we ended last year. That was a little bit disappointing, but yet we had a lot going on," Kenseth said. "We had an addition of the fourth team, which is a big deal. Going from three to four, that's a big change, it really is.
"We had Carl getting used to the system, getting him there. Then obviously with Kyle getting hurt, that really hurt a lot. It took a long time to get the whole group together."
The rebound begins
Busch's recovery went better than just about anyone expected and he returned to competition in late May after missing the first 11 races of the season.
NASCAR gave him a waiver for missing the races but to become eligible for the Chase, he was going to have to win and be in the Top 30 of the series standings by the end of the 26th race.
It was a daunting task, but as it turned out Busch's blistering comeback ignited a company-wide resurgence.
Not only did Busch win – four times so far – he easily made the Top 30 in points and now joins his teammates in the Chase. In addition, JGR itself began winning on tracks on which it had previously struggled, and in dominating fashion.
"I've learned that this organization has a ton of depth and they have just an amazing resolve to keep working," Edwards said. "It's so neat to hear the way the guys talk about – we were talking about the different (aero) packages and which package we might race in the Chase and one of the technical guys said it doesn't matter because whatever package it is we're going to beat him with it."
It starts at the top
While there have been many impressive individual performances this season at JGR, the organization's employees point to Joe Gibbs for helping JGR remain on track during turbulent times.
"It's been amazing to see Coach's leadership through all of this. The start of the year I can only imagine how tough for him all of this was and if you look at the performance it's just steadily gone up and it just seems to be getting better and better," Edwards said.
Asked how big a role Gibbs has played in how this season has unfolded, Edwards was succinct: "Coach – he is JGR. He is the guy that keeps everything going. He's our leader."
Gibbs himself demurs when asked about his role but acknowledges he and JGR have gone through a lot of "tough stuff" this season.
"I think, obviously, everybody knows the toughest thing for me has been the things that we've been going through with J.D. I will say this, though: Our racing family, that includes everybody here, being as nice as they've been. I can't tell you how many people walk up to me and tell me they're praying for J.D.," Gibbs said.
"Things weren't going well for us early this year. We all said that '14 was one of our toughest years. In life you go through some tough stuff. But also I think in going through some of those tough times, it can really build character, and you get a chance to study everybody.
"But our guys, nobody's pointing fingers or anything. Everybody was saying, 'Hey, we're going to go after this.' That's what happened. A lot of hard work."
Now, the hard part
Three of JGR's drivers – Busch, Edwards and Hamlin – have never won a championship. Kenseth won in 2003, before NASCAR changed to its current "playoff" Chase system.
With a fourth of the Chase field, JGR will be a favorite to win a title this season, but even with the success it has already enjoyed, Gibbs knows the road to success can get rough at any time.
"You know that all those other teams out there, they're coming. It's a very competitive thing, pro sports," he said. "The hardest thing in pro sports is staying up there. That will be our challenge now."
It never gets easier.