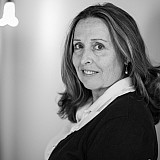 JGR is ramping up for an all-out effort in the Chase
On Sunday, Denny Hamlin referred to his third-place finish in the Brickyard 400 as "a small victory".
Considering that Hamlin had not posted a top-five finish since the Sprint Cup tour visited Pocono on June 8, at least it was a step in the right direction – that was until NASCAR confiscated parts from the car in post-race inspection.
Still, the No. 11 Toyota has not visited Victory Lane since May 4 at Talladega Superspeedway – which was the last time a Camry has won at the Sprint Cup level. Toyota's only other win this season was earned by Hamlin's Joe Gibbs Racing teammate Kyle Busch at Auto Club Speedway on March 23. Busch also finished second on Sunday.
In a Cup season that has been dominated by Chevys and Fords, seeing the Toyota's flagship organization finish second, third and fourth - with Matt Kenseth - at the Brickyard could be proof that JGR is on the right track.
But the Gibbs organization is still not where it wants to be.
"We're still just inching our way there," Hamlin said. "Even though today we competed for a race win, we've got to do this on a more consistent basis.  Next week will again be a big challenge for us.  Pocono, Michigan, all the big, fast motor racetracks are going to be the challenges for our race teams."
Hamlin acknowledges that 2014 has been frustrating for the organization – particularly at the high horsepower tracks where the Toyota teams have struggled to keep up speed-wise with the likes of Hendrick Motorsports and Penske Racing. Although the No. 11 Toyota raced at the point for 18 circuits on Sunday, Hamlin led just 24 laps in the nine races following his Talladega win and 20 of those were at Loudon.
"We feel we've turned the corner on the short track stuff," Hamlin said. "Feel like we have a good package there.  We showed pretty strong at Loudon last week.  We're starting to put it all together.  It's all coming together slowly, which is frustrating from a driver standpoint, because you want to be competitive from February to November, but it's hard to do in our sport, to stay on top like that.
"We're trying to crest at the right time."
The right time for JGR – like everyone else – will be when the Chase for the Sprint Cup begins. However, the success so far has been sporadic.
With Toyota Racing Development busy working on submitting its 2015 Camry to NASCAR (more on that later) perhaps not as much time has been spent on the current model. Busch complimented TRD's continual development with the engines. However, the uber-competitive Busch is tired of finishing second.
"All the guys at Joe Gibbs Racing have worked really hard the past few months in trying to make better racecars, TRD guys making better horsepower," Busch said. "It all paid off good (Sunday).  We were able to come home 2‑3‑4 for JGR as an organization.  We're proud of that.
"You certainly see the guy out there in front of you beating you and you know you got a lot of speed to gain.  Those guys were really, really fast.  I don't think (Jeff Gordon) even went 80 percent the whole last run of the race and was driving away from us.
"We have a lot of big areas to gain big speed in, then a bunch of little areas to gain a little bit of speed, too.  We have to continue to work on that and get better."
Hamlin has not set the world on fire this year. He's still posted five top fives and eight top 10s in his first 19 of 20 races (Hamlin was sidelined at Fontana). Kenseth has been the most consistent with eight top fives and 13 top 10 finishes. He's led 347 laps – three and half times as many as Hamlin's 98 but has yet to win a race. Busch's 2014 stats are closer to Hamlin's – six top fives and nine top 10s – however, he's led 357 laps, the most at JGR.
"Hopefully as an organization we're all getting a little bit better," Hamlin said. "Our focus all year has been to build the best racecars we did for September because that's when it really, really counts.  You can lead the regular season.  You can have 10 wins before the Chase starts.  If you have one bad race or you don't run as well for those first three races of the Chase, you're out.
"So our biggest thing is trying to time this correctly and trying to get our cars to run well in the fall when it really, really counts."