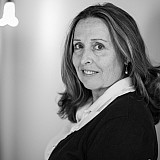 Denny Hamlin and Carl Edwards are the fastest Camrys in Happy Hour.
DOVER, Del. — Denny Hamlin and Carl Edwards kept the charge going into Happy Hour at Dover International Speedway on Saturday.
Hamlin, once again, was the fast car during practice with a lap of 156.087mph. However, he wasn't crazy about changes the team made to the car throughout the course of the session and had radio transmission issues towards the end.
Edwards, who won last weekend's race at Charlotte Motor Speedway, was a tad slower at 155.602mph. 
"Real good change there — about 20 percent too far, I think," said Edwards, who starts eight for Sunday's Fed Ex 400.  "That was a pretty big change, so good effort there."
All four Joe Gibbs Racing Toyotas were among the top-five in speed in Happy Hour. Paul Menard, the lone Chevy, was third (155.206mph) followed by Matt Kenseth (154.979mph) and Kyle Busch (154.706mph). Nine-time Dover victor Jimmie Johnson posted the sixth fastest lap, following by Kevin Harvick, Jamie McMurray, Jeff Gordon and Kurt Busch.
The final practice for the Sprint Cup Series was delayed after grease from the No. 88 Chevy of Dale Earnhardt Jr. oiled up the track after an o-ring was cut on the gear cooler line. Crew chief Greg Ives believes the team was in compliance with the gear rule, so Earnhardt is not expected to fall to the rear for the start of the race on Sunday. Following repairs to his car, Earnhardt was 19th and complained the car was loose into the corner and off. 
No driver ran 10 consecutive laps in final practice.