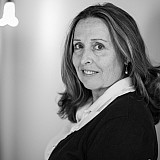 David Ragan and Erik Jones will pilot the No. 18 & 54 Toyotas, respectively, starting at Atlanta.
David Ragan has waited patiently for an opportunity to return to a top tier team.
On Tuesday, Ragan finally got his chance. Joe Gibbs Racing named the 29-year-old Unadilla, Ga. native its substitute driver for Kyle Busch in the No. 18 M&Ms Toyota.
Erik Jones will drive for Busch in the No. 54 Toyota in the XFINITY Series.
We are fortunate to be able to have someone of David's caliber behind the wheel while Kyle recovers.

Joe Gibbs
"Erik is a big part of our future at JGR and we will be increasing his schedule in the XFINITY Series beginning this weekend in Atlanta and seeking the earliest opportunity to provide him Cup experience.
"We appreciate all the support we have received from the NASCAR community including our fans and we look forward to getting Kyle back in the car as soon as possible."
Busch suffered a compound fracture to his lower right leg and a left mid-foot fracture following a wreck in the NASCAR XFINITY Series on Saturday. It was the same foot Busch had surgery on earlier this year. Busch underwent surgery to repair his leg on Saturday at Halifax Medical Center. Busch was transferred to a hospital in North Carolina on Tuesday afternoon.
The team did not release a definitive schedule for Busch's return.
Ragan's resume
Ragan has two Sprint Cup wins, two poles and 35 top 10 finishes in 291 starts. Althoug Ragan currently drives the No. 34 Front Row Motorsports Ford, he could offer long-term stability to the team while Kyle Busch recovers.
Ragan finished 32nd in the point standings last year. The Unadilla, Ga. native has a solid relationship with his two former Roush Fenway Racing teammates, Matt Kenseth and Carl Edwards, who joined JGR in 2013 and 2015, respectively.
Everyone at Mars is thankful that Kyle is doing well and we continue to wish him a speedy recovery.

William Clements, Mars Inc.
"Everyone at Mars is thankful that Kyle is doing well and we continue to wish him a speedy recovery," said William Clements, vice president of sponsorship and sports marketing for Mars Incorporated. "While we can't wait until Kyle returns behind the wheel of the No. 18 M&Ms Crispy Toyota, we are excited to work with David and we're pleased JGR was able to work it out for him to step in during Kyle's absence."
The Upside
Jones, 18, competes full-time in the NASCAR Camping World Truck Series for Kyle Busch Motorsports where he has four wins in 18 starts and is currently second in the point standings.
The  Byron, Mich. native was initially enlisted for a partial schedule in the No. 20 JGR Toyota in the XFINITY Series. Until Busch's return, his Sprint Cup Gibbs teammates Matt Kenseth, Denny Hamlin and Carl Edwards will pick up the balance. Kenseth is scheduled to be in the car this weekend.
However, it's clear by Gibbs statement that he fully anticipates Jones will have an opportunity to drive a Cup car in the near future. Certainly, the additional seat time in the NXS will help expedite Jones' learning curve.