Get alerts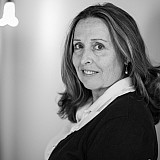 Kyle Busch continues to turn heads 15 years after first making his NASCAR debut.
When Brexton Busch let out a wail on the plane coming back from Phoenix, Joe Gibbs turned to the six-month-old's father and said, "It sounds just like you in the (race) car."
Yes, Gibbs has endured his share of temperamental athletes between coaching in the NFL and in his 24 years as a team owner in NASCAR. 
Kyle Busch is not an exception to that list. 
Kyle has developed into a very smart driver, and he's going to be very dangerous in the years to come

Rick Hendrick, former team owner for Kyle Busch
Still, there are few drivers with Busch's level of talent that have enjoyed such a transformation during the course of their careers. Yes, his horrific accident in the Xfinity race at Daytona that sidelined the driver for 11-races after he broke his left foot and right leg was an eye-opener for the race. But Gibbs began to notice a change in the driver after he settled down with wife Samantha and had a son. 
"I think you're never quite sure what affects people in their life," Gibbs said. "But we know Kyle, since he's been with us, he's married now.  Sam I think has a big influence on him.  The baby certainly does…loves the baby.  They're loving on the baby. 
"I think also, when we go through things in life, we learn from them, and sometimes it's when we make a mistake, we say, I'm not going to do that again." 
Evolution of Kyle Busch
As Busch has evolved off the track, Gibbs has witnessed a more focussed driver in the race car. Since Busch joined the JGR fold in 2008, he's earned 29 career Cup wins — more than any of his teammates.
"I think for the last couple of years, you can tell he reacts in the car differently," Gibbs said. "He seems to have more of a patience, willing to think through things.  He's still very aggressive, but I think also the way he deals with things, he's much more even now.  
"So I think that's part of just ‑‑ who knows, growing up, all those other family things.  But I think he definitely now is in a different place than he was 10 years ago."
He was so aggressive, and after things you'd think he'd be more cautious, and yet he came back roaring. I think he made a big statement in coming back the way he did

Joe Gibbs on Kyle Busch's return following leg injury
Gibbs is not alone in his assessment of Busch's growth. A decade ago, Busch was Rick Hendrick's driver — and at times his problem as well. 
Busch joined the company in 2004 and finished second in the Xfinity Series standings before making an unremarkable six-race Cup run that year. Although Busch earned just four wins in three Cup seasons and never blossomed under the HMS banner, Hendrick respect the driver and how far he has come.
"I still think an awful lot of Kyle," Hendrick said. "We talk, and he has matured so much. He's matured a ton after his accident, and he's a very smart driver.  He's always been a very fast driver. He was always a guy that could drive it over the edge and hang on to it, and now what you see is a driver that is a very smart driver, and if he's got a fifth‑place car, he'll run fifth. Kyle Busch will probably win a lot of championships because he's ‑‑ basically what I'm talking about is learning how to race and race for points, and he's done a really good job because he had to this year to get himself in this position.  
"But Kyle is ‑‑ I've watched him ‑‑ if a car comes up on him and it's faster, he lets them go.  He doesn't race them.  And then he'll come back and run them back down.  And people will give him breaks because he gives them breaks.  Kyle has developed into a very smart driver, and he's going to be very dangerous in the years to come because of his ‑‑ the way he races these days."
Fighting back from leg injury
It wasn't a day after Busch's wreck — and a visit from NASCAR vice chairman Mike Helton — that the driver was contemplating the quickest route to returning to the seat of the No. 18 M&Ms Toyota and the possibility of competing for the Sprint Cup. 
While Gibbs didn't want to dissuade his driver from dreaming big, the coach knew the challenges that lied ahead. Busch battled through the obstacles. Although he missed the first 11 races of season, he returned to competition earlier than expected. 
"You see it in sports where great players in the NFL get a chance to win a Super Bowl, and a lot of them don't get to," Gibbs said. "Over here I think it's the same thing, and even over here it's probably a little ‑‑ very similar, but for him, I think everybody looks at the championship as the way you're judged about your past, and I think it would be a big deal and a big statement for him."  
No, 2015 hasn't been Busch's best season to date when it comes to winning, but from a consistency standpoint the driver's average qualifying effort (8.4) and finish (11.2) has never been better. 
If Busch races into Victory Lane on Sunday, it would surprise no one, least of all Gibbs.
"I think it's a great story," GIbbs added. "Think about what happened to us in Daytona, and to come back and be here, I certainly think it was a huge effort on his part, and the way he approached everything when he came back was kind of unbelievable.  
"He was so aggressive, and after things you'd think he'd be more cautious, and yet he came back roaring. I think he made a big statement in coming back the way he did."
For Busch and Joe Gibbs Racing, the comeback story might not be over -- yet.