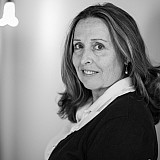 Joe Gibbs is still feeling the sting from Matt Kenseth missing the Chase for the Sprint Cup.
But Kenseth's absence from the track over the past two weeks -- after NASCAR parked him following an altercation with Joey Logano at Martinsville -- was equally difficult for the Joe Gibbs Racing organization as a whole.
I don't tell drivers about their relationship with other drivers and kind of what happens on the racetrack. I'll leave that up to them

Joe Gibbs
Throughout the suspension, Gibbs has stayed in touch with his veteran driver. The Coach was particularly relieved to have Kenseth returned to the shop this week for Tuesday's weekly competition meeting. 
"It's great having Matt back in there because it's almost like you're missing part of the family when somebody ‑‑ one of our drivers is not there," Gibbs said. "It was the same with Kyle earlier in the year. We certainly missed him, and you miss Matt.  
"So having him back, yeah, we've talked about that, and he just kind of shared some things with me, and then I shared some things with him.  It's the kind of things between the two of us, but I think he felt like the meeting was very beneficial, and I know I felt the same way."
Clearing the air
While it was great for Gibbs to have Kenseth back in the fold, there were a couple of other discussions that were not nearly as pleasant. Gibbs met with Brian France at the JGR shop in Huntersville, N.C. on Monday. Then there was the phone call with Logano's team owner Roger Penske. Gibbs, who considers Penske a friend, thought it was best to clear the air.
"We've always had a good relationship," Gibbs said. "He called me after Kansas. I called him after Martinsville, and that's about it. That's all I'd say about it.  
"I think we really get along with each other, and you know, the things we kind of talk about are kind of between us."
Animosity between Kenseth and Logano existed before Kansas clash
Kenseth has traditionally been the most mild-mannered driver in the Gibbs stable over the last few years. But Coach believes the animosity between the two competitors — had been building for building for a while. While he's seen other rivalries fester between athletes, Gibbs generally allows the players to work out their frustrations. 
And if Kenseth didn't have a clear understanding of why NASCAR parked him for two weeks, Gibbs believes he does now.
"I felt like what took place there started weeks before, and you know, to be truthful, I don't tell drivers about their relationship with other drivers and kind of what happens on the racetrack," Gibbs said. "I'll leave that up to them.  But I think in this case, you know, I kind of stated what I felt before, and I'm going to leave that there.
"I think going forward, we had good meetings.  I think we're all in a good place right now.  I think Matt is, too, and I appreciated getting a chance to meet with Brian, and I think Matt did, too, and I think we're going to put all that behind us, and we're going to go racing."